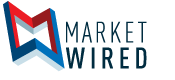 Blow & Drive (BDIC) Signs LOI With The Doheny Group to Finance 1,600 BDI 747/1 Machines
/EINPresswire.com/ -- Blow and Drive Interlock Corporation (OTCQB: BDIC) an offender monitoring and police grade alcohol detection device manufacturing and distribution company is pleased to announce financing of 1,600 of its BDI 747/1 breath alcohol ignition interlock devices.
The Doheny Group has entered into a Letter of Intent with Blow & Drive Interlock Corp (BDIC) to provide the company with financing for the manufacturing and assembly of 1,600 of the Company's state of the art BDI 747 breath alcohol ignition interlock machines to meet our high demand.
The general terms of the LOI allow for BDIC to make interest only payments for a term of up to 36 months. BDIC will have the full discretion to make any or zero principal payments with a balloon payment at the end of the term. We believe that this will be very beneficial to the Company as it will minimize actual cash outflows and allow for revenue generated to be focused on actually growing the BDIC business. Additionally, there will be no prepayment penalty in the event BDIC decides to refinance this financing at a later date.
In consideration for these friendly terms we will be issuing The Doheny Group stock and a royalty on future machines leased but there will be no warrants, options, original interest discount, and no convertibility of any kind with regard to the debt. This is in keeping with our long-standing corporate commitment to our shareholders against toxic convertible debt or any financing of a toxic nature.
"Specifically this financing will allow the Company to capitalize on the power of having approximately 2,100 units generating reliable revenue on a re-occurring monthly basis. We are excited to be securing funding that will not harm our shareholders or burden the company with toxic convertible debt. This is a vow I have made to our shareholders since day one," said Laurence Wainer CEO of Blow and Drive Interlock."
We will be closing on the entire sum as we better finalize our cost requirements. The Company, with this funding buying power, has begun the process of re-negotiating raw material and relating assembly costing issues while we work through the definitive financing related formalities. We will naturally be keeping shareholders updated as we continue to progress through this process.
We are looking forward to closing on this financing immediately and we anticipate being able to take delivery of the last 500 units of our initial 1,100 unit order to our Los Angeles facility within the next two or three weeks.
Once we receive and lease these units, as well as the additional 100 units that are currently en route to our facility, The Doheny Group has agreed to continue financing BDIC for a total of 1,600 units. This will bring BDIC's total inventory of revenue-generating machines with paying clients to approximately 2,100 units across the 11 states in which BDIC has received state regulatory approvals by year-end.
Gnosiis International is providing economics advisory to us as we proceed through this process. Gnosiis International has been working closely with both BDIC and The Doheny Group and the parties are in agreement with regard to the inherent underlying economic value-potential of the BDIC business. We have consensus on how to best grow the BDIC business to increase shareholder value and this financing reflects this understanding. As interested shareholders are aware, we had announced financing for expanded production of our BDI 747 once in the past that did not materialize and we are committed to not having a repeat situation.
Sincerely,
Abraham Summers
Chief Financial Officer
Blow & Drive Interlock Corp.
FORWARD-LOOKING DISCLAIMER
This report may contain certain forward-looking statements and information. This material contains statements about expected future events and/or financial results that are forward-looking in nature and subject to risks and uncertainties. Such forward-looking statements by definition involve risks, uncertainties and other factors, which may cause the actual results, performance or achievements of mentioned company to be materially different from the statements made herein.
Contact:
Blow & Drive Interlock
www.blowanddrive.com
877-238-4492