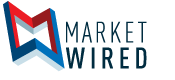 Media Briefing of New Membership Services Club, Sky Premium
/EINPresswire.com/ -- Sky Premium International held a media briefing of their brand new membership services club in Singapore, Sky Premium, at the Japanese food enclave at Takujo Japanese Dining @ Emporium Shokuhin on 31st August 2016. The event saw a live presentation of a Bluefin tuna cutting ceremony where guests, partners and media friends got a glimpse into one of the many luxurious experiences Sky Premium has to offer.
Immersing in an afternoon reflective of The Good Life, Sky Premium delighted guests with a presentation of the Hon Maguro, also known as the Bluefin tuna cutting ceremony. Weighing at a whopping 60kg, the tuna was airflown from sustainable sources in Uwajima prefecture, Japan, where the Maguro cutting was performed with utmost skill and precision by Chef William Teo, head chef of Takujo Japanese Dining at Emporium Shokuhin. Utilizing four different sets of highly specialized knives, including one that resembles a samurai sword, the delectable Hon Maguro was artfully plated in a platter of sashimi, sushi, maki and a 6-hour braised tuna head.
Margaret Koh, General Manager of Sky Premium, said, "In a day and age where time is such a commodity, we often miss out and get caught up in a daily routine of things. Sky Premium offers that balance and luxury of time, to enjoy affordable luxury in the pursuit of living the good life. I'm delighted that we had the opportunity to showcase a novel art form of the Hon Maguro, a first-hand glimpse into some of the luxurious experiences Sky Premium has to offer. We hope to continue bringing the good life experiences to our members in the coming months ahead."
Sky Premium's panel advisors Allan Wu, renowned celebrity in Southeast Asia; and fashion-forward lawyer, Tan Min-Li, warmly welcomed guests during the media briefing. In line with Sky Premium's philosophy of being connected under one sky, media friends also had a chance to pick out exciting privileges from a photo wall, unravelling their very own experience of The Good Life.
Image
Sky Premium's panel advisors Allan Wu and Tan Min-Li, with Margaret Koh, General Manager of Sky Premium and Jayme Ong, who was the emcee for the media briefing
http://release.media-outreach.com/i/Download/5493
Company logo
http://release.media-outreach.com/i/Download/5350
For further enquiries, please contact:
Cheryl Lee / Keith Jonathan
PR Communications Pte Ltd
Tel: (65) 6227 2135
Fax: (65) 6227 3915
Email: Email Contact / Email Contact