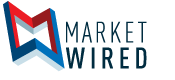 ServiceMaster Restore Experts Share #DisasterPreparedness Tips
/EINPresswire.com/ -- Disasters can happen anytime, anywhere and with little to no warning. September is National Preparedness Month, and experts at ServiceMaster Restore, one of the largest disaster restoration companies in the United States and a ServiceMaster (NYSE: SERV) company, are encouraging home and business owners take the next several weeks to ensure they are ready in the event of extreme weather conditions, fire or other natural disaster.
Preparedness is especially important as hurricane Hermine in the Atlantic and tropical storm Madeline around Hawaii continue to circulate and threaten landfall. Understanding what needs to be done in advance of or in the midst of a natural disaster are vital to the safety of families and individuals.
"Your family's safety is top priority when a disaster happens," said Pete Duncanson with ServiceMaster Restore and chairman of the board of directors for The Institute of Inspection, Cleaning and Restoration Certification (IICRC). "It starts with having plan. Have a 'go bag' ready to quickly grab and go during an evacuation, have a meeting place for your family in the event you're displaced and have an outside contact for your entire family. Plan for emergency food and medications for the entire family including pets."
Other expert advice from ServiceMaster Restore includes:
Put Safety First
In the event of a disaster, put safety, not your possessions, first. If needed, assess your surroundings to judge whether it's safe to evacuate. If possible, evacuate immediately, even if it requires leaving behind important belongings. One of the best things you can do to prepare for a disaster is to develop an evacuation plan and make sure everyone in your household knows exactly what that is. Rehearse the plan and identify everyone's role.
Protect Your Investment
Practicing preparedness year-round is a good rule to follow. Make it a habit to review insurance policies and important homeowner documents every year, saving electronic copies so you can easily access them if the originals or hard copies are destroyed. Scan and save insurance policies. Consider keeping electronic versions of these documents and other family records (passports, birth certificates, etc.) on a secured thumb drive kept with your emergency supplies.
Assess the Damage
In most cases, the occurrence of a disaster is sudden. Be sure to prepare yourself to the best of your ability beforehand. If you are asked to evacuate, do it. If you need help during the cleanup aftermath, call a professional restoration company like ServiceMaster Restore, with the experience, training and resources to work with you and your insurance company to help restore your home or business. Remember that sometimes the "D-I-Y" cleanup approach can worsen the damage and lead to unnecessary expenses. If the property experiences water damage, have a professional on site within 24 to 48 hours to mitigate mold or bacteria growth.
How to Plan a "Grab and Go" bag
Plan a bag for each member of the family. It should contain emergency supplies for 72 hours in the event you need to evacuate. Include medications, glasses or contact lens needs, clothing, emergency food and water (long shelf life non-perishable). Remember to have toys, books, etc. for children as well. Other items to consider are boots, rain gear, flashlights, a radio, extra batteries and important documents. Also have contact information for the following: individuals who can serve as the family point of contact, home insurance and utility companies, and local emergency shelters and services.
"When a disaster occurs in a home or business, response time is critical. Our crews at ServiceMaster Restore stand ready 24/7/365 to help people restore their homes and businesses back to normal as quickly as possible," Duncanson said.
Learn more about how to prepare and what to do after a storm by following the company on Facebook. Visit ServiceMasterRestore.com to find a location near you.
About ServiceMaster Restore
With approximately 1,800 franchised and licensed locations around the world, ServiceMaster Restore and ServiceMaster Recovery Management (SRM) serve customers through a global network of franchises available 24/7/365 to provide residential and commercial restoration services resulting from damage caused by water, fire or smoke. SRM is the large scale commercial catastrophic disaster restoration unit of ServiceMaster Restore. ServiceMaster Restore and SRM have operations and consulting experience on countless disasters, including clean-up after Hurricane Katrina and the Pentagon after September 11, 2001. ServiceMaster Restore is a business unit of the Memphis-based ServiceMaster Global Holdings, Inc.(NYSE: SERV), a leading provider of essential residential and commercial services. More information can be found at www.servicemasterrestore.com and www.servicemasterrecoverymanagement.com.
About ServiceMaster
ServiceMaster (NYSE: SERV) solves the homeowner's dilemma. Every day, we visit more than 75,000 homes and businesses through our extensive service network of expert professionals. Technology powers our trusted experts to engage with customers so they can order, buy and receive services when, where and how they want them. Our well-recognized brands includes American Home Shield (home warranties), AmeriSpec (home inspections), Furniture Medic (furniture repair), Merry Maids (residential cleaning), ServiceMaster Clean (janitorial and residential floor cleaning), ServiceMaster Restore (disaster restoration) and Terminix (termite and pest control). Like, follow or visit us at facebook.com/ServiceMaster, linkedin.com/ServiceMaster, twitter.com/ServiceMaster, or servicemaster.com.
Embedded Video Available: https://www.youtube.com/watch?v=mlJM2W2IAEg&list=PLxwqyH8oTOaSQm1Y9BvcENuI-heBiVISv
Contact:
Alison Bishop
901.692.2221
Email contact