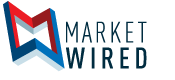 Avita Medical's Regenerative Skin Technology Significantly Reduces Burn Scars and Healing Time
Data Presented at the International Society of Burn Injuries Congress, Miami, USA
/EINPresswire.com/ -- Avita Medical Ltd (ASX: AVH) (OTCQX: AVMXY), a regenerative medicine company specializing in new treatments for wounds and skin defects, said today that clinical updates on its ReCell® technology presented at the International Society of Burn Injuries Congress showed a significant reduction in scarring and healing time for burn victims.
About 800 medical professionals from around the world attended the biennial Congress in Miami, USA, Aug. 29 - Sept. 1 for one of the key events in the burns community calendar. Society leadership formally released comprehensive Practice Guidelines for Burn Care, noting that "autologous epithelial cells in suspension... have been shown to have significant potential for enhanced healing of a variety of burn wounds." Various presentations at the Congress provided specific examples of the successful use of Avita's Regenerative Epithelial Suspension (RES™), both alone, and in conjunction with other surgical procedures.
"About 30% of the 250,000 burns we see in the UK every year are superficial or partial thickness burn injuries," said Dr Elliot Cochrane, Pinderfields General Hospital, UK. "When looking at this type of injury in our trial, compared to other treatment modalities, ReCell® has been shown to significantly reduce the risk of scarring compared to those treated with special dressings or split skin grafts. When used in conjunction with special dressings, again we saw a considerable reduction in scarring."
Similar observations were made by Dr James H Holmes IV, Wake Forest University Baptist Medical Center, USA, who presented on the compassionate use of ReCell® in the treatment of major burns, where victims do not have enough available skin for grafting. He reported that his experiences to date showed that "using ReCell in massive burns to increase the availability of donor skin appears to result in more rapid wound closure, both at the burn and the donor skin sites. This quicker wound closure can reduce the length of a patient's hospital stay."
Other medical professionals presented on using ReCell® as a combination treatment. Prof Steven Jeffrey, of Queen Elizabeth Hospital, Birmingham, UK, reported on combining ReCell® with a fibrin sealant, allowing a more precise delivery of the cells, which assisted "the anchoring of keratinocytes to the wound surface and thus aiding in the treatment of challenging areas." He posited that the success they had seen in a case series meant the approach could be deployed for body areas that are difficult to treat, or where there is skin graft loss.
In another presentation on combination treatment, data presented on Meek Micrografting in paediatric burn patients by Dr Roux Martinez from the Red Cross War Memorial Children's Hospital, Cape Town, South Africa, showed that spraying ReCell® onto Meek sheets prior to application enhanced the process of epithelialisation.
"Collectively, these results reinforce the healthcare benefit that ReCell® can provide for burns patients, on its own, or in combination with other known procedures," said Adam Kelliher, CEO of Avita Medical. "Our rapid, affordable treatment has been proven to reduce post-treatment side-effects and could vastly improve the lives of burns patients as they start on the road to recovery."
Avita Medical's founder Dr Fiona Wood presented additional data focusing on the impact of living in the remote and rural areas of Western Australia on burn injury outcomes, and also on the importance of the timing of surgical intervention for optimal patient outcomes, which is positively impacted by routine use of ReCell.
About ReCell®
ReCell® is a medical device which enables clinicians to safely and rapidly create a treatment solution for burns and acute injuries from a patient's own skin.
Using a small sample of skin, the device enables the production of a Regenerative Epithelial Suspension (RES™). The autologous suspension contains the multi-phenotype cells and wound-healing factors essential for natural healthy skin regeneration and healing. The procedure performed at the patient's bedside takes about 30 minutes from collecting the biopsy to spraying of the suspension onto the affected area.
ReCell® can be used in conjunction with conventional treatments for burns and reconstructive procedures, and has been used safely in thousands of treatments worldwide. Recent data showed that treatment of ReCell® decreased length of hospital stay in patients with large burns by 47%.
For more information, visit: http://avitamedical.com/clinicians/burns-clinician/how-it-works
ABOUT AVITA MEDICAL LIMITED
Avita Medical develops and distributes regenerative products for the treatment of a broad range of wounds, scars and skin defects. Avita's patented and proprietary collection and application technology provides innovative treatment solutions derived from a patient's own skin. The Company's lead product, ReCell®, is used in the treatment of a wide variety of burns, plastic, reconstructive and cosmetic procedures. ReCell® is patented, CE-marked for Europe, TGA-registered in Australia, and CFDA-cleared in China. In the United States, ReCell® is an investigational device limited by federal law to investigational use, and a pivotal U.S. approval trial is underway. To learn more, visit www.avitamedical.com.
FOR FURTHER INFORMATION

Avita Medical Ltd
Adam Kelliher
Chief Executive Officer
Phone: +44 (0) 1763 269 772
akelliher@avitamedical.com

Avita Medical Ltd
Tim Rooney
Chief Financial Officer
Phone: + 1 (818) 356-9400
trooney@avitamedical.com

Avita Medical Ltd
Gabriel Chiappini
Company Secretary
Phone +61(0) 8 9474 7738
gabriel@laurus.net.au

UK/EU
Instinctif Partners
Gemma Howe/Sue Charles
Phone +44 (0)20 7866 7860
avitamedical@instinctif.com

Australia
Monsoon Communications
Dean Felton
Phone: +61 3 9620 3333
Mobile: +61 (0) 411 698 499
deanf@monsoon.com.au