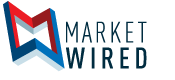 FitzGerald Law Company Provides Professional Immigration Legal Assistance for the Expanded I-601A Waiver Regulation
/EINPresswire.com/ -- FitzGerald Law Company has announced that it is providing professional legal assistance for the I-601A waiver regulation, expanded as of August 29, 2016. The new expanded regulation will allow individuals with any approved immigration visa/ residency petition to obtain this provisional waiver in the U.S. as well. "In order to have the I-601A waiver approved, the individual must provide evidence that their U.S. Citizen or Lawful Permanent Resident spouse or parent ("qualifying family member") will suffer an extreme hardship if the individual is not allowed to live in the United States," said Desmond P. FitzGerald, Principal and Managing Director of Fitzgerald Law Company in Boston, MA.
Who Will Qualify for an I-601A Waiver?
The initial provisional I-601A waiver allowed certain individuals with an approved petition by a U.S. Citizen spouse or parent to obtain a waiver in the U.S for having remained unlawfully in the U.S., if they could prove that the qualifying U.S. Citizen spouse or parent would suffer an extreme hardship if the individual was removed from the U.S.
The provisional waiver has also been expanded to include Legal Permanent Resident spouses and parents as qualifying relatives for the hardship component, whereas the prior provisional waiver regulation limited qualifying family members to only U.S. citizen spouses and parents. "Previously, these individuals were required to obtain a waiver outside of the U.S., a process that generally took longer than one year and resulted in the lengthy separation of families," explained Desmond P. FitzGerald.
As with the initial I-601A waiver, this new waiver only pardons the penalty related to unlawful presence in the U.S. It does not provide a pardon for individuals who have committed certain criminal offenses, engaged in immigration fraud, or been issued a final order of deportation.
Proving Extreme Hardship
Extreme hardship generally requires that the qualifying relative suffer from a medical or emotional condition that requires treatment or care in the U.S. Although the hardship must be established for the qualifying family member, conditions of other immediate family members can also be used to prove extreme hardship to the qualifying member. Illustration of extreme hardship
"If the waiver is approved, the individual must still go to a U.S. consulate in order to obtain his or her green card," Desmond P. FitzGerald further explains. Currently, this process takes approximately 2 to 8 weeks of time outside the U.S. The waiver also allows open deportation/removal proceedings to be stopped once the waiver has been approved, meaning that an individual with an open deportation/removal process may apply, while a person with a final order of removal/deportation may not.
If you would like legal assistance with an I-601A waiver or any immigration, criminal or personal injury matter, and you are in Massachusetts or surrounding areas, please call 617-303-2600 (ext. 0) and request an appointment with one of our highly qualified lawyers in Boston, MA.
About Desmond P. FitzGerald:
Attorney Desmond P. FitzGerald is the Principal and Managing Director of Fitzgerald Law Company in Boston, MA. He is a criminal and immigration litigator and has successfully litigated hundreds of immigration cases in Federal court. He has more than 20 decisions published and many of them have created precedent. Attorney FitzGerald is admitted by the Bar to practice law in MA, NH, FL, and Washington D.C. and he is an active member of the American Immigration Lawyers Association (AILA) and the National Association of Criminal Defense Lawyers (NACDL). For more information, visit http://www.fitzgeraldlawcompany.com and www.fitzgeraldlawcompany.com/espanol/
Contact
Gloria Lara
617-303-2600
Email Contact