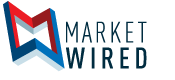 Raycom Media Completes Previously Announced Financing Arrangements With Frankly Inc.
/EINPresswire.com/ -- Raycom Media, Inc. ("Raycom Media") announced completion of financing arrangements between Raycom Media and Frankly Inc. Raycom Media provided Frankly with a non-revolving term line of credit in the principal amount of US$14.5 million and an additional available US$1.5 million non-revolving line of credit (collectively, the "Loan"). In addition, Raycom Media converted US$1.0 million of its existing US$4.0 million promissory note into 2,553,400 common shares of Frankly and Frankly issued 14,809,720 warrants to Raycom Media entitling the holder of each warrant to acquire one common share of Frankly upon exercise of each warrant at a price per common share equal to CDN$0.50. The common shares and warrants issued to Raycom Media are subject to a four-month statutory hold period expiring on January 1, 2017. Further, Raycom Media is converting its 6,751,132 Class A RVS of Frankly into 6,751,132 common shares of Frankly.
Prior to the completion of the financing arrangements, Raycom Media held 6,751,132 Class A restricted voting shares of Frankly, which represented approximately 21% of the issued and outstanding shares of Frankly. Immediately following the completion of the financing arrangement transactions, Raycom now holds 9,304,532 common shares of Frankly and 14,809,720 warrants, which collectively represents approximately 27% of the issued and outstanding voting shares of Frankly on a non-diluted basis.
Raycom Media acquired the common shares of Frankly for investment purposes.
Raycom Media, an employee-owned company, is one of the nation's largest privately owned broadcasters and owns and/or provides services for 62 television stations in 42 markets and 20 states. Raycom Media owns or provides services for stations covering over 14% of U.S. television households and employs over 4,600 individuals in full and part-time positions. In addition to television stations, Raycom Media owns PureCars (digital ad platform for automotive), Raycom Sports (a marketing, production and events management and distribution company), Tupelo-Honey Raycom (a NY-based production company), RTM Productions (a Franklin, TN-based automotive programming production and marketing solutions company), WebStream Sports (an Indianapolis-based, live event production company) and Broadview Media (a post-production/digital signage company based in Montgomery, AL). Raycom Media is headquartered in Montgomery, Alabama.
Raycom Media, Inc.
Lec Coble
LCoble@raycommedia.com