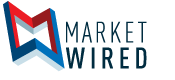 Northern Empire Resources Corp. Files Early Warning Report
/EINPresswire.com/ -- Northern Empire Resources Corp. (TSX VENTURE:NM) ("Northern Empire" or "Company") advises that it has today filed an early warning report in connection with the issuance by Montego Resources Inc. (CSE:MY) ("Montego") to Northern Empire of 6,680,000 common shares in the capital of Montego (the "Shares") in consideration for Montego acquiring all of Northern Empire's interests in the Kiyuk Lake Property, Nunavut. See the Company's news release of August 29, 2016, and the Company's early warning report filed on SEDAR in conjunction with this news release.
Montego is a reporting issuer whose common shares are listed on the Canadian Securities Exchange; having its head office at Suite 200 - 551 Howe Street, Vancouver, British Columbia V6C 2C2.
Northern Empire did not previously hold any securities of Montego. The Shares now held by Northern Empire represent approximately 19.9% of Montego's current issued and outstanding common shares. The Shares were issued at a deemed value of C$0.075 per Share, for total consideration of C$501,000.
Northern Empire advises it did not act jointly with any other party in acquiring the Shares.
Northern Empire received the Shares as consideration for the Kiyuk Lake Property, thereby allowing the Company to retain an indirect interest therein. Northern Empire may acquire additional securities of Montego, or may sell some or all of the Shares now held by it from time to time in the future, but has not present intentions in either regard. Similarly, the Company presently does not have any plans or intentions to (a) undertake a corporate transaction, such as a merger, reorganization or liquidation, involving Montego or any of its subsidiaries; (b) sell or transfer any other material assets to Montego; or cause Montego to sell or dispose of any of its material assets; (c) change the board of directors or management of Montego, including any plans or intentions to change the number or term of directors or to fill any existing vacancy on its board; except that Northern Empire has the right to appoint two replacement representatives to the board of directors of Montego; (d) effect a material change in the present capitalization or dividend policy of Montego; (e) effect a material change in Montego's business or corporate structure; (f) effect a change in Montego's charter, bylaws or similar instruments or another action which might impede the acquisition of control of Montego by any person or company; (g) cause any class of securities of Montego to be delisted from, or ceasing to be authorized to be quoted on, a marketplace; (h) cause Montego to cease to be a reporting issuer in any jurisdiction of Canada; (i) solicit proxies from securityholders; or (j) any action similar to any of those enumerated above.
Northern Empire Resources Corp.
Michael G. Allen, President & CEO
Neither TSX Venture Exchange nor its Regulation Services Provider (as that term is defined in the policies of the TSX Venture Exchange) accepts responsibility for the adequacy or accuracy of this release.
For further information,
or for a copy of Northern Empire's early warning report:
Jeff Sundar
Northern Empire Resources Corp.
604 646-8356
jsundar@northernemp.com