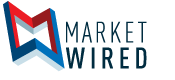 KGIC Announces Resignation of Director
/EINPresswire.com/ -- KGIC Inc. ("KGIC" or the "Company") (TSX VENTURE:LRN) - KGIC has accepted the resignation of Geoffrey Smith who was a director and interim Chairman of the Company. Mr. Smith will continue to serve the Company in a consulting role. Shan Padda will take on the role of interim Chairman.
About KGIC Inc.
KGIC owns and operates private English as a Second Language (ESL) Schools, Career Colleges and Community Colleges in Toronto, Vancouver and Victoria.
Neither the TSX Venture Exchange nor its Regulation Services Provider (as that term is defined in the policies of the TSX Venture Exchange) accepts responsibility for the adequacy or accuracy of this release.
KGIC Inc.
Dr. Alex Macgregor
(416) 969-9800
amacgregor@loyalistgroup.com