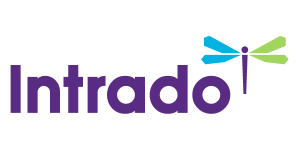 Pomerantz Law Firm Announces the Filing of a Class Action against AECOM and Certain Officers – ACM
/EIN News/ -- NEW YORK, Sept. 01, 2016 (GLOBE NEWSWIRE) -- Pomerantz LLP announces that a class action lawsuit has been filed against AECOM ("AECOM" or the "Company") (NYSE:ACM) and certain of its officers.   The class action, filed in United States District Court, Central District of California, and docketed under 16-cv-06605,  is on behalf of a class consisting of all persons or entities who purchased or otherwise acquired AECOM securities between February 11, 2015 and August 15, 2016 both dates inclusive (the "Class Period").  This class action seeks to recover damages against Defendants for alleged violations of the federal securities laws under the Securities Exchange Act of 1934 (the "Exchange Act"). 

If you are a shareholder who purchased AECOM securities during the Class Period, you have until October 31, 2016 to ask the Court to appoint you as Lead Plaintiff for the class.  A copy of the Complaint can be obtained at www.pomerantzlaw.com. To discuss this action, contact Robert S. Willoughby at rswilloughby@pomlaw.com or 888.476.6529 (or 888.4-POMLAW), toll free, ext. 9980. Those who inquire by e-mail are encouraged to include their mailing address, telephone number, and number of shares purchased. 
[Click here to join this class action]
AECOM together with its subsidiaries, engages in designing, building, financing, and operating infrastructure assets worldwide.  The Company operates through three segments: Design and Consulting Services (DCS), Construction Services (CS), and Management Services (MS).  The DCS segment provides planning, consulting, architectural and engineering design, program management, and construction management services for industrial, commercial, institutional, and government clients, such as transportation, facilities, environmental, and energy/power markets.  The CS segment offers building construction and energy, as well as infrastructure and industrial construction services.  The MS segment provides program and facilities management and maintenance, training, logistics, consulting, technical assistance, and systems integration and information technology services primarily for agencies of the U.S. government and other national governments.
On October 17, 2014, AECOM announced that the Company had finalized its acquisition of URS Corp. ("URS" and the "URS Acquisition").
The Complaint alleges that throughout the Class Period, Defendants made materially false and misleading statements regarding the Company's business, operational and compliance policies. Specifically, Defendants made false and/or misleading statements and/or failed to disclose that: (i) AECOM engaged in fraudulent and deceptive business practices (ii) AECOM lacked effective internal controls over financial reporting; (iii) AECOM overstated the benefits of the URS Acquisition; (iv) AECOM overstated the Company's free cash flow per share; and (v) as a result of the foregoing, AECOM's public statements were materially false and misleading at all relevant times.
On August 16, 2016, Spruce Point Capital Management published a report on AECOM (the "Spruce Point Report"), stating that "after a careful forensic financial and accounting analysis of AECOM's recent financial results and condition, we believe that AECOM's stock is worth approximately 33% - 45% less than its current price."  Among other issues, the Spruce Point Report cited AECOM management's "misaligned incentive structure," pursuant to which the Company's "CEO's $18 million compensation in 2015 [was] heavily tied to its aggressive interpretation of its Free Cash Flow per share," and asserted that the Company had misrepresented the costs and benefits of the URS Acquisition.
On this news, AECOM stock fell $1.65, or 4.7%, to close at $33.44 on August 16, 2016, damaging investors. 
The Pomerantz Firm, with offices in New York, Chicago, Florida, and Los Angeles, is acknowledged as one of the premier firms in the areas of corporate, securities, and antitrust class litigation. Founded by the late Abraham L. Pomerantz, known as the dean of the class action bar, the Pomerantz Firm pioneered the field of securities class actions. Today, more than 80 years later, the Pomerantz Firm continues in the tradition he established, fighting for the rights of the victims of securities fraud, breaches of fiduciary duty, and corporate misconduct. The Firm has recovered numerous multimillion-dollar damages awards on behalf of class members. See www.pomerantzlaw.com
CONTACT:
Robert S. Willoughby
Pomerantz LLP
rswilloughby@pomlaw.com