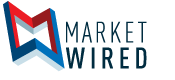 Resolute Energy Corporation Announces September 2016 Investor Events
/EINPresswire.com/ -- Resolute Energy Corporation (NYSE: REN) ("Resolute" or the "Company") today announced that its senior management plans to participate in the following conferences:
Barclays CEO Energy Power Conference - Richard F. Betz, Executive Vice President and Chief Operating Officer is scheduled to present in New York, New York, at the CEO Energy Power Conference hosted by Barclays on Thursday, September 8, 2016 at 9:05 am Eastern Time. As previously announced, Mr. Betz will assume the role of Resolute's Chief Executive Officer effective January 1, 2017.
Johnson Rice Energy Conference - Senior management of the Company is scheduled to present in New Orleans, Louisiana, at the 2016 Johnson Rice Energy Conference on Wednesday, September 21, 2016 at 4:00 pm Central Time.
In anticipation of these September conferences, the Company will post an updated Investor Presentation tonight to the Company's website at www.resoluteenergy.com.
About Resolute Energy Corporation
Resolute is an independent oil and gas company focused on the acquisition, exploration, exploitation and development of oil and gas properties, with a particular emphasis on liquids focused, long-lived onshore U.S. opportunities. Resolute's properties are located in the Paradox Basin in Utah and the Permian Basin in Texas and New Mexico.
Contact:

HB Juengling
Vice President - Investor Relations
Resolute Energy Corporation
303-534-4600
Email Contact