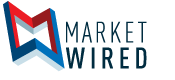 Sama Announces Appointment of New CFO
/EINPresswire.com/ -- Sama Resources Inc. ("Sama" or the "Company") (TSX VENTURE:SME) announces that the Company has appointed Mrs. Isabelle Gauthier (CPA, CA) as Chief Financial Officer ("CFO") effective September 1, 2016.
Mr. Bryan McKenzie has resigned his position as CFO effective August 31, 2016 and has agreed to assist Sama in a smooth transition of duties to Mrs. Gauthier.
Dr. Marc-Antoine Audet, President and CEO of Sama, said "I would like to thank Bryan, who has been an integral part of Sama for more than 6 years and wish him continued success in his future endeavours."
"Bryan has been with the Company since its inception and played a central role in navigating the Company through many transformational events. His financial expertise and knowledge of international markets, specifically assisting in the development of the Company's projects in Africa, will be missed by the whole team," added Dr. Audet.
Mrs. Gauthier, completed a B.A. in Administration from Université du Québec à Montréal (UQAM) and has been a member of the Ordre des Comptables Agréés du Québec since 1998. She held the position of Senior Director within the firm Raymond Chabot Grant Thornton for which she worked as an Auditor from 1996 to 2006. Mrs. Gauthier has over twenty years of accounting experience. She has developed an expertise in consolidation, consolidation of foreign subsidiaries and foreign currency transactions. Through her involvement in various assignments, she acquired a solid experience in management and financial reporting.
Mrs. Gauthier was granted 50,000 stock options of the Company. Each option entitles its holder to acquire one common share of the Sama at a price of $0.115 per share for a 5-year period.
The appointment of Mrs. Gauthier and the grant of the stock options to Mrs. Gauthier are subject to the approval of the TSX Venture Exchange.
Neither the TSX Venture Exchange nor its Regulation Services Provider (as that term is defined in the policies of the TSX Venture Exchange) accepts responsibility for the adequacy or accuracy of this release.
Sama Resources Inc./Ressources Sama Inc.
Dr. Marc-Antoine Audet
President and CEO
(514) 726-4158
Sama Resources Inc./Ressources Sama Inc.
Mr. Matt Johnston
(604) 443-3835
Toll Free: 1 (877) 792-6688, Ext. 4