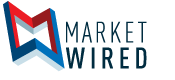 SmarTech Publishing Introduces "The Production Manager's Complete Guide to Implementing Leading 3D Printing Technologies"
/EINPresswire.com/ -- The integration of 3D printing (3DP) into established production workflows can be challenging. There are dozens of elements to factor in, even before deciding on the most appropriate 3DP technology and materials to adopt for a particular circumstance.
With all this in mind, SmarTech Publishing has just published "The Production Manager's Complete Guide to: Implementing Leading 3D Printing Technologies". This report can be ordered here, where further details of this report can also be found.
Rather than being yet another basic guide to 3DP, this report is an extensive assessment of the key factors that need to be considered when implementing 3DP. The Guide is focused specifically on the requirements and practical aspects of implementing 3DP.
Answers All Questions about the Implementation of 3D Printing
"The Production Manager's Complete Guide to: Implementing Leading 3D Printing Technologies" is written for all who must develop and deploy a precise strategy for 3DP implementation in their organizations' process workflow. By providing a complete overview of the current state of play in 3D printing, this Guide also simplifies decisions and helps obtain the best production results:
This report is based on SmarTech Publishing's insider perspective of 3DP use today and our years of analyzing where 3DP is headed in the future. The opinions included in the report are therefore grounded in real world user experience and draw on our extensive interviews of existing 3DP users both large and small. And in order to provide further clarity, this report contains numerous examples and case studies covering how 3DP is being used effectively today
It appraises all the major 3DP processes, explains their pros and cons and shows which applications they are best suited to. Included in this report are in depth analyses of the practical considerations related to photopolymer based processes (stereolithography, digital light processing stereolithography and material jetting), thermopolymer based processes (fused deposition modeling and selective laser sintering), a binder based process for both mineral and plastic powders (binder jetting) and the most common metal AM process, known generally as powder bed fusion (PBF) and directed energy deposition (DED)
Other notable technologies that we will address in this report include paper lamination technology and EBM direct energy deposition. We also discuss new technologies in 2016, such as HP's multijet fusion, Carbon3D's CLIP and XJet's metal nanoparticle jetting
This report also provides guidance on how 3DP usage practices vary from material to material and how materials are best selected and matched with the tasks at hand. The aspect of the report includes broad coverage of 3DP materials including photopolymers, thermopolymers, steels, other major metals and precious metals, as well as peaks at the exotic materials, such as ceramics, that are just beginning to be 3D printed
The report concludes with an Appendix that summarized SmarTech Publishing's views on the future of 3D printing a wide variety of specific industries. In this roadmap we profile current applications, future applications and the most widely used 3D printing technologies in each industry
The implementation of 3D printing involves integrating new and more efficient practices to reduce time to market, streamline product development and optimize production. The level of understanding that production managers bring to this process can determine the success or failure of a 3D printing deployment strategy. "The Production Manager's Complete Guide to: Implementing Leading 3D Printing Technologies" is a short cut for managers and executives of all kinds.
Part of a Series of "Complete Guides"
This is the second of a series of "Complete Guides" that SmarTech Publishing will be bringing to market on a regular basis. Last month we published a "The Production Manager's Complete Guide to: 3D Printing with Metals". These will soon be followed by "Complete Guides" on (1) implementing 3DP for prototyping and (2) 3DP in healthcare and medicine.
Our Complete Guides will cover a host of vital topics in 3DP that all managers need to understand, if they are to better able to utilize and deploy this revolutionary advanced manufacturing technology.
If interested in receiving a quote or purchasing this report, please email missy@smartechpublishing.com.
About SmarTech
SmarTech Publishing has published reports on most of the important revenue opportunities in the 3D printing sector including personal printers, low-volume manufacturing, 3D printing materials, medical/dental applications, aerospace and other promising 3D market segments. Our client roster includes some of the largest 3D printer firms, materials firms and investors in the world.
Since 2014, SmarTech Publishing has published dedicated, in-depth market studies focused on additive manufacturing opportunities in the metals sector.
Image Available: http://www.marketwire.com/library/MwGo/2016/9/1/11G112685/Images/Cover_-_Guide_-_Technologies-a51b14f30f97a3479d43fed3c1391fa5.jpg
Contact:
Lawrence Gasman
lawrence@smartechpublishing.com
434-872-0450