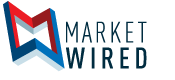 Metalogix Announces September Events Line-Up -- Including Microsoft Ignite Activities
Company Heads to Microsoft Ignite With Product Demos, New Offerings Launch, Educational Session, and of Course -- Metalogix MetaFest Party and MetaHero Awards Presentation
/EINPresswire.com/ -- Metalogix, the premier provider of unified software to migrate, manage and secure content across enterprise collaboration platforms, today announced its September lineup of events and webinars, including an update on its activity during the sold-out Microsoft Ignite (Metalogix Booth 645) at which it will feature product demonstrations, a highly-anticipated new offerings announcement, an educational session, the MetaHero Awards Winners Presentation and MetaFest -- the hottest party at Microsoft Ignite.
Metalogix's September Events Line-up:
Event: Metalogix & Catapult Systems SharePoint Online Workshop
Dates/Locations: September 7: Austin, Texas
September 8: San Antonio, Texas
About: For those already utilizing Microsoft Office 365 (O365), or an earlier version of SharePoint, that are working to determine the best path forward, this workshop will present best practices for leveraging SharePoint Online in order to maximize your O365 investment. Attendees will learn how to:
Learn More &
Register Here: Austin, Texas and San Antonio, Texas
Event: SharePoint Saturday Detroit
Date: September 17
Location: Wayne State University (Detroit, MI)
About: SharePoint Saturday is an educational, informative and lively day filled with sessions from respected SharePoint professional and MVPs, covering a wide variety of SharePoint-oriented topics.
Learn More &
Register Here: http://www.spsevents.org/city/Detroit/Detroit2016
Event: Microsoft Ignite
Date: September 26-30
Where: Georgia World Congress Center (Atlanta, GA)
Metalogix Booth 645
Metalogix Session: Dear Office 365, I Need Backup
Where/When: Expo Theater 5 (Wednesday, September 28, 12:05 p.m. - 12:25 p.m.)
About: Presented by Metalogix's Senior Director of Product Marketing, Dr. Steve Marsh, this educational session will address that when considering a move to Microsoft Office 365, chances are, you're building out a backup strategy to support your new environment. However, do Office 365's native features or a traditional backup solution provide enough to support the various backup and restore scenarios of your organization's growing Office 365 environment? This session will review real life backup and restore scenarios, explain when/where to use Office 365 tools, and detail what solutions are available when additional help is needed to meet IT and business requirements.
The Hottest Party: MetaFest
Date: September 28
Where: Centennial Park District (Atlanta, GA)
About: Metalogix's invite-only MetaFest bash brings thousands of Microsoft Ignite attendees together to a mega street party with MC Clayton English (winner of 2015's Last Comic Standing), VIP DJ Sam Feldt and three bands: Blackfoot Gypsies, The Yawpers and Jared and the Mill.
Media Partner:
Gold Sponsors:
Silver Sponsors:
Event: Metalogix MetaHero Awards
Winners Announced: September 28, 6:30 p.m. - live from MetaFest
Judges:
Adam Levithan, Metalogix
Aaron Rimmer, Microsoft
Eric Riz, Microsoft MVP
Heather Newman, Content Panda
Michelle Caldwell, Microsoft MVP
Susan Hanley, Microsoft MVP
Mark Rackley, Microsoft MVP
Tweet This: .@MS_Ignite News: Don't Miss @Metalogix New Offering Launch, MetaHero Awards and MetaFest Bash http://www.metalogix.com/Events/ignite16
About Metalogix
Metalogix is the premier provider of unified management software to migrate, manage and secure content across enterprise collaboration platforms. Over 20,000 clients trust Metalogix to optimize the availability, performance, and security of their content across the collaboration lifecycle. For more information visit us at www.metalogix.com or call us at +1 202.609.9100.
Metalogix is a registered trademark of Metalogix, Inc. All other trademarks used are the property of the respective trademark owners.
Media Contacts:
Sabrina Sanchez
The Ventana Group
ssanchez@theventanagroup.com
(925) 785-3014

Nicole Gorman
The Ventana Group
ngorman@theventanagroup.com
(508) 397-0131