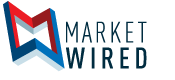 Advantameds Receives US SEC Approval on Its $50M Convertible Preferred Share Offering
/EINPresswire.com/ -- Advantameds Solutions USA Fund 1, Inc. ("Advantameds") a cannabis Corporation, announces that it has received US SEC staff approval on its $50M Convertible Preferred Share offering. The Company appears to be the first ever preferred share offering approved for a cannabis operation.
Management now can seek qualified investors and investment representatives on placing the proceeds of this preferred share offering.
Preferred share proceeds enable Advantameds to grow operations with the construction of potentially the largest fully licensed and approved commercial cannabis facility in North America.
Further, "Advantameds Solutions USA Fund I, Inc." received its Regulation A+ II (pursuant to the Jobs Act of 2012) qualification for a public stock offering, and the Company is currently registering its shares for sale to the public on the OTC Markets Group's "OTCQB Market". Pre-IPO Shares are being offered to all investors on the Company's website at: "http://advantameds.us."
In 2012, the States of Colorado and Washington (USA) became the first two States in the United States to fully legalize recreational marijuana. Two years later, the legal cannabis market (which includes sales in medical-use markets such as the State of California) was earning $2.7 Billion in revenue. At 74% growth year-over-year, cannabis outpaced every other industry in America for 2014. The increasing demand for cannabis as a medicine for a number of aliments continues to be a proven alternative to pharmaceutical regiments. Positioning the Corporation to take maximum advantage of this demand with high-quality products remains a major operational objective.
Management believes that it can take advantage of this growth, by obtain increasing revenues, garner greater market share and looks for and closes upon quality acquisitions to increase its presence as a commercial cannabis operator.
Geoff Thompson, President, Advantameds Solutions USA Fund 1, Inc. states," After months of hard work Advantameds' received US SEC Preferred share offering approval. As an historical event, not just for Advantameds, but for the whole cannabis industry, regulators approved a preferred share offering for this industry."
Advantameds' management team is building essential connections to work smarter which will expand access, reduce waste and create a better industry as the management has charted a course towards a sustainable future, http://advantameds.us/
For further information about the preferred share offering and the Corporation, Contact Mr. Richard Kaiser, Investor Relations, YES INTERNATIONAL, 800-511-5925, 757-306-6090 and/or yes@yesinternational.com.
Forward-looking Statements:
This news release contains certain statements that may constitute forward-looking information within the meaning of applicable securities laws. This information includes, but is not limited to: (i) The Company's ability to fully raise $50,000,000; and (ii) legal rules in the medical marijuana industry remaining consistent at the time of this release. Although Advantameds Solutions USA Fund 1, Inc. believes that the expectations and assumptions on which the forward-looking statements are based are reasonable, undue reliance should not be placed on the forward-looking statements because management can give no assurance that they will prove to be correct. Since forward-looking statements address future events and conditions, by their very nature they involve inherent risks and uncertainties. Actual results could differ materially from those currently anticipated due to a number of factors and risks.
Image Available: http://www.marketwire.com/library/MwGo/2016/9/1/11G112642/Images/amedpot-50e73d33ef2f90aa9d74064434c1489d.jpg
Contact:
Rich Kaiser
YES INTERNATIONAL
757-306-6090
Email contact