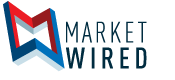 Dixon Hughes Goodman Announces Nine New Partners and Principals
/EINPresswire.com/ -- Dixon Hughes Goodman, a U.S. top 20 public accounting and advisory firm, is pleased to announce that the firm is admitting nine new partners and principals, effective September 1, 2016. The new class is made up of professionals from across DHG's regions and service lines, reflecting growth throughout the firm's footprint.
"Our mission is to build valuable careers with our people and to help our clients achieve their goals," says Matt Snow, Chief Executive Officer. "The milestone of admitting new partners and principals not only reflects DHG's commitment to our mission, but it also represents for each of these individuals the culmination of hard work, their dedication to DHG and their deep industry and service line knowledge. As these new partners and principals continue to progress in their careers, I look forward to working alongside them in helping our clients achieve their goals."
The new partners and principals are as follows:
Tripp Bacon (Risk Advisory, Atlanta)
Jason Borden (Tax, Memphis)
Charlie Hanshaw (Assurance, Charleston, WV)
Kathe Hoots (Healthcare Consulting)
Lisa Legeer (Healthcare Consulting, Jacksonville)
Chris Ricchiuto (Risk Advisory, High Point)
Ashley Smith (Assurance, Asheville)
Corey Wilhelm (Private Equity, Charlotte)
Sarah Windham (Tax, Charleston, SC)
"I congratulate our new partners and principals on their well-deserved new roles within the firm," says Snow. "They live our DHG values day in and day out and their passion for DHG and our clients is truly inspiring. Adding these future leaders to our partnership further ensures that we are prepared for the future and poised for success."
About Dixon Hughes Goodman
With more than 2,000 people in 12 states, Dixon Hughes Goodman ranks among the nation's top 20 public accounting firms. Offering comprehensive assurance, tax and advisory services, the firm focuses on major industry lines and serves clients in all 50 states as well as internationally. Visit www.dhgllp.com for additional information.
Contact:
Alice Grey Harrison
704.644.4858
AliceGrey.Harrison@dhgllp.com