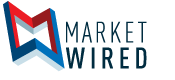 Brewers, Biologists and Beer-Lovers Raise a Glass to Geektoberfest at The Tech
Sept. 29 Event in San Jose Features Beer Tastings, Science Talks and Hands-On Activities
/EINPresswire.com/ -- The Tech Museum of Innovation, in partnership with BioCurious, is hosting the ultimate toast to the science of suds: Geektoberfest.
On Thursday, Sept. 29, this annual event will draw more than a thousand beer enthusiasts to The Tech's galleries and rooftop terrace, where craft brewers and scientists will help them explore the biology of beer with talks, demos and tastings.
"Geektoberfest is not just a beer festival," said Danny Haeg, Director of Creative Collisions. "It's the ultimate exploration of the explosion of craft and home brewing, fueled by the surge of interest in biology and biohacking."
Members of Sunnyvale's BioCurious, the world's first biohacker space, are helping pull together a top-notch list of citizen scientists and biologists plus 16 local breweries who will share their brewing knowhow with guests -- along with pours of their product in commemorative tasting glasses guests can keep.
The Tech's education team will also lead a "Beerification" activity in which guests transform liquid beer into gummies through a trendy molecular gastronomy technique called spherification.
"Biology isn't the most approachable topic, so we're thrilled to encourage people to channel their enthusiasm for beer into a passion for biology itself," said Eri Gentry, co-founder of BioCurious. "At the very least, they'll pick up some fun, geeky facts to share at their next happy hour."
In conjunction with Geektoberfest, San Jose's Content Magazine is also hosting a Beer LAB event on The Tech's private rooftop terrace. This exclusive party will feature music, food and beer tastings available only to Beer LAB guests, and it includes admission to Geektoberfest.
Tickets for the 21+ event are on sale now at thetech.org/geektoberfest.
Geektoberfest is an edition of Creative Collisions, an evening series at The Tech founded by the Swanson Family with thanks to the Koret Foundation. #CreativeCollisions
Featured 2016 brewers (subject to change)
Ale Industries
Anderson Valley Brewing Company
Black Hammer Brewing
Blue Oak Brewing Co.
DasBrew
Discretion Brewing
FireHouse Grill & Brewery
Fort Point Beer Company
Gordon Biersch Brewing Company
Half Moon Bay Brewing Company
Lagunitas Brewing Company
North Coast Brewing Co.
Redwood Coast Cider
Santa Clara Valley Brewing
Speakeasy Ales and Lagers
Uncommon Brewers
About The Tech Museum of Innovation
The Tech Museum of Innovation is a community resource for innovation, design challenge learning and STEM education. Located in the capital of Silicon Valley, the non-profit is a place where people of all backgrounds and ages explore technology that changes lives and discover their own problem-solving potential. Thousands of schoolchildren visit The Tech every year and are encouraged to pursue careers in STEM with hands-on labs and activities. The museum's signature programs include The Tech Challenge, presented by EMC, an annual youth engineering-design program, and The Tech Awards, presented by Applied Materials, a world-renowned program that celebrates technology benefiting humanity. The Tech's mission is to inspire the innovator in everyone.
Image Available: http://www.marketwire.com/library/MwGo/2016/8/31/11G112514/Images/geektoberfest_2015-10-01-low_res_pic-8-660fe55e1433beefa79a77cc982a1870.jpg
Image Available: http://www.marketwire.com/library/MwGo/2016/8/31/11G112514/Images/geektoberfest_2015-10-01-low_res_pic-10-ae536727de02bb76945c0e32dcaf0561.jpg
Image Available: http://www.marketwire.com/library/MwGo/2016/8/31/11G112514/Images/geektoberfest_2015-10-01-low_res_pic-15-1262364fd245937c8f79d67c554711fb.jpg
Image Available: http://www.marketwire.com/library/MwGo/2016/8/31/11G112514/Images/geektoberfest_2015-10-01-low_res_pic-24-1bd3e4a457b39fc785d4636ac028e645.jpg
Media Contact:
Marika Krause
mkrause@thetech.org
(408) 591-0027