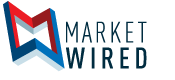 Barbie Gives Seven-Year-Old Girl Athlete Opportunity of a Life Time: Coach the Winnipeg Blue Bombers
Stefanie Gatin, One of Winnipeg's Top Gymnasts in Her Class, Will Experience Coaching Career for a Day
/EINPresswire.com/ --
Editors Note: There is a photo available for this release on the CP picture wire via Marketwired.
Barbie, the doll that's experienced 180 careers and counting, believes that young girls can live out any career they can imagine. In the spirit of celebrating the career dreams of little girls, Barbie created a unique opportunity in Winnipeg for one amazing girl athlete to see what it would be like to coach a CFL (Canadian Football League) team!
Seven-year-old gymnast, Stefanie Gatin, surprised the Winnipeg Blue Bombers players at practice with a challenging coaching session of her own design. As a gymnast training with the Panthers Gymnastics club under the Canadian national program, Stefanie delivered a tough training session that challenged the players.
"It's incredible that a seven-year-old girl has so much power, strength and flexibility," says Hannah Pratt, Director of Community Relations, Winnipeg Football Club. "It's a testament to the fact that girls really can be anything they want to be."
The gymnastics dynamo trains up to 25 hours a week in pursuit of her athletic dreams and was excited to coach the professional football players on their home turf at Investors Group Field.
"It was such a fun experience to see Stefanie in action," says Akram Sharkawy, Marketing Manager at Mattel Canada. "Barbie wants to empower girls across the country to let their imaginations run wild and build confidence in going after their dreams and letting them know that there is no limit - and I think we succeeded in doing that in Winnipeg!"
The intense session warmed up with jumping jacks, spider jumps, pushups and more. Players were asked to do handstands, bridge position and the splits. Hamstring stretches were substituted for players who weren't up for the more advanced gymnastics style stretches. The coaching session closed with a tumbling pass, which the players enjoyed watching but did not attempt.
About Mattel
The Mattel family of companies (NASDAQ:MAT) is the worldwide leader in the design, manufacture and marketing of toys and family products. Mattel's portfolio of best-selling brands includes Barbie®, the most popular fashion doll ever produced, Hot Wheels®, Monster High®, American Girl®, Thomas & Friends® and Fisher-Price® brands, including Little People® and Power Wheels®, MEGA® Brands, including MEGA BLOKS® and RoseArt®, as well as a wide array of entertainment-inspired toy lines. In 2013, Mattel was named one of the "World's Most Ethical Companies" by Ethisphere Magazine and in 2014 ranked No. 5 on Corporate Responsibility Magazine's "100 Best Corporate Citizens" list. With worldwide headquarters in El Segundo, Calif., Mattel's companies employ nearly 30,000 people in 40 countries and territories and sell products in more than 150 nations. At Mattel, we are creating the Future of Play. Visit us at www.mattel.com, www.facebook.com/mattel or www.twitter.com/mattel.
SOCIAL MEDIA: #YouCanBeAnything
VIDEO AND PHOTOS: https://gcicanada.egnyte.com/fl/5SucEGGrgi
Password: c4hu9Nrw
To view the photo associated with this press release, please visit the following link:
http://www.marketwire.com/library/20160901-CPiBarbie0831a.jpg
FOR MORE INFO AND TO OBTAIN CREDENTIALS TO ATTEND
BLUE BOMBERS PRACTICE:
Kaitlin Blackburn
GCI Group
416-486-5929
kaitlin.blackburn@gcicanada.com
Kelly Baita
GCI Group
416-486-5922
kelly.baita@gcicanada.com