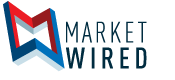 iXsystems' FreeNAS 10 Beta Available Now
Clean-Slate Rewrite With a New GUI and CLI, Extensible Middleware and More Sharing Options Introduces New Virtualization and Container Hosting Technologies
/EINPresswire.com/ -- iXsystems, the industry leader in storage and servers powered by Open Source, today unveiled the BETA release of FreeNAS Version 10. This new FreeNAS Version introduces revolutionary changes to the world's most popular software-defined storage OS with a clean-slate rewrite and support for virtualization and Docker containers. FreeNAS 10 adds features unheard of in Open Source storage: an intuitive graphical user interface and a scriptable, advanced command-line interface (CLI) that can automate and control every aspect of FreeNAS. FreeNAS 10 also includes the bhyve hypervisor, bringing support for Docker and guest operating systems such as FreeBSD, Windows, GNU/Linux, and SmartOS.
"I've been a FreeNAS user for close to ten years, and it's always been rock solid," said Justin Vare, Mastering Engineer, CDA, Charlotte, NC. "When it comes to data integrity, security and dependability, FreeNAS storage solutions are designed to last. If I have a FreeNAS server with petabytes of data I never feel like I should worry about my data. FreeNAS is second to none! I'm greatly looking forward to the release of FreeNAS 10 and its support of new technologies!"
Beyond simply being intuitive, FreeNAS 10's graphical and command line user interfaces allow you to configure a FreeNAS system in seconds. FreeNAS 10 introduces virtualization features similar to Linux KVM or VMware, allowing you to deploy guest operating systems using pre-defined templates. Each bhyve VM is managed through the new web management interface, offering the greatest virtualization options in FreeNAS' history. The command line interface offers features directly aimed at power users, while also offering interactive command completion, scripting, and access to FreeNAS functionality at a high level. It also features an integrated help system.
"This BETA release gives our users an opportunity to see many of the revolutionary enhancements that FreeNAS 10 is delivering," said Jordan Hubbard, CTO of iXsystems and head of the FreeNAS 10 project. "FreeNAS 10 continues our commitment to providing the world's best Open Source storage OS, our top to bottom rewrite, new middleware design, and support for bhyve and Docker providing an excellent growth opportunity for FreeNAS, now and well into the future."
Customers can download and experience the FreeNAS 10 Beta at FreeNAS.org/download/. To encourage usage of the FreeNAS 10 Beta release, iXsystems has committed to making sure that every FreeNAS 10 Beta install will be able to seamlessly upgrade to the FreeNAS 10 General Availability release.
About iXsystems:
By leveraging decades of expertise in hardware design, its contributions to many Open Source software communities, and corporate stewardship of leading Open Source projects (FreeNAS and PC-BSD), iXsystems has become an industry leader in building innovative storage solutions and superior enterprise servers for a global marketplace that relies on open technology.
Thousands of companies, universities, and government organizations have come to rely on iXsystems' storage, servers, and consultative approach to doing business. Headquartered in the heart of Silicon Valley since its founding in 1996, through incorporation into BSDi in 2000, and expansion as iXsystems in 2005, the dedication to white-glove customer service, industry-leading support, and transparent technological contributions has never wavered and continues to help lay the foundation for a new era powered by open technology.
Image Available: http://www.marketwire.com/library/MwGo/2016/8/29/11G112161/Images/FreeNAS_Snapshot-4e74171d353391af8f5c7b687ffaf4b6.jpg
Contact information:
Denise Ebery
denise@iXsystems.com