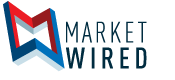 Hydromer, Inc. Announces That During the Month of July 2016, It Entered Into Two License Agreements That Each Included "Turn-Key" and Validated Medical Coating Machinery
/EINPresswire.com/ -- Hydromer, Inc. (OTC PINK: HYDI) announces that during the month of July it entered into two separate medical coating license agreements. Each agreement includes the sale of proprietary and in-house manufactured coating machinery.
One client is located in Russia and is coating their Urinary Dilator catheters in Moscow using Hydromer's proprietary medical coating.
The second client is located in India and is coating their polypropylene Intraocular lens (IOL) injector nozzles.
"In both cases, and in addition to Hydromer's superb hydrophilic coating properties, the ability of Hydromer to design, manufacture and validate Turn-Key medical coating machinery was instrumental in enabling our clients to rapidly and efficiently begin their production processes," commented Martin von Dyck, Executive Vice President of Hydromer, Inc. "The Hydromer Team's ability to be the single source for global medical device manufacturer's coating needs has Hydromer optimally positioned to capture a large share of this growing global demand for medical coatings."
About Hydromer, Inc.: (www.hydromer.com) Hydromer, Inc. is a bio-technology based company involved in the research and development, manufacture, contract coating and commercialization of specialized polymer and hydrogel products for medical device, animal health, cosmetic, personal care, and industrial uses. These technologies include Hydromer lubricious / anti-biofouling / thrombo-resistant / cell anti-mitosis / cell growth enhancing coatings for the medical marketplace.
Hydromer ® is a registered trademark of Hydromer, Inc.
Hydromer, Inc.
Martin von Dyck
908-722-5000
mcdyck@hydromer.com