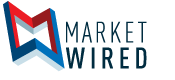 Continue Your Pokemon Journey in Upstate New York
Explore New Attractions, Pokestops, & Travel With the Cross Border Showcase Program
/EINPresswire.com/ -- Pokémon GO -- the craze that is taking the world by storm. And now, the Cross Border Showcase program is inviting Canadians to take their quest to "catch 'em all" across the border, to experience the tourism attractions that double as Pokéstops in Upstate New York.
You don't have to go far to start your international Pokémon journey. In less than 90 minutes, you can arrive at Darien Lake Amusement Park, to spend the day at New York's largest theme and water park -- and home to over 25 Pokéstops. Visitors can enjoy roller coasters, thrill rides, and wet rides while collecting Pokéballs -- and even battle in two gyms, should you dare to challenge the gym leader while braving the twists and turns of The Boomerang and The Mind Eraser.
Around Batavia, NY, local restaurants and eateries are joining the craze by offering special discounts and deals to Pokémon GO players. Stop by Dave's Ice Cream and get a free cone, or get a BOGO Beef on Weck (a regional specialty roast beef sandwich) from TF Browns, just by showing the app on. Share your trainer level with Batavia Downs, and get a $5 free play card.
Just east of Batavia is the city of Rochester, NY, a place teeming with Pokéstops. The Strong National Museum of Play is home to three Pokéstops, the National Toy Hall of Fame, and the largest collection of historical materials related to play. Or wander the Erie Canal path at Schoen Place in Pittsford to search for water Pokémon, battle a gym, hit several Pokéstops, and grab a bite to eat at the many canal side restaurants found there.
While in town, keep an eye out for another PokeGo Bar Crawl. Two have been hosted in Rochester since the craze began, offering Pokémon-themed drinks, lures at each of the bars on the crawl, a gym battle contest and trainer t-shirts so you can represent Team Instinct, Mystic, or Valor while catching 'em all.
In the Finger Lakes, embrace your creative side and stage a takeover at the gym at the Corning Museum of Glass. Pokéstops around the museum will help you replenish your Pokéballs, while diving into 3,500 years of interactive glass history. Take your quest outside and explore the surrounding town of Corning, NY and find more than 30 Pokéstops. And don't worry about data -- both Corning Square on Market Street and the Corning Museum of Glass offer free Wi-Fi.
Travel a bit farther into Upstate New York and bring your search to Utica, NY. Bursting with family-friendly attractions, kids of all ages love the Utica Zoo, and with 18 Pokéstops and one gym there are more than enough animals to keep everyone interested. Stop by the Utica Children's Museum, or tour Fort Stanwix National Monument to continue your training and building your collection.
New York State is crawling with Pokémon and welcoming trainers in for their next adventure. And the best part? Most of these attractions offer free, public Wi-Fi so international travelers can play without worrying about cross-border fees or international data plans.
A full list of attractions and destinations in Upstate New York can be found online at www.crossbordershowcase.com. The Cross Border Showcase program welcomes Canadian visitors into New York to explore, experience, and play, all year long.
Cross Border Showcase Program
The Cross Border Showcase travel program encourages and entices Canadian visitors to explore deeper into New York State. The program showcases a unique collection of attractions and experiences that are all comfortably within driving distance from the Canadian border - beginning in Western New York, Rochester and the Finger Lakes region to well into Central and Northern New York. The program's partners include accommodations, shopping destinations, family and four-season recreational activities, communities and tourist-friendly businesses. Many of the partners offer discounts for Canadian visitors. Current offers, information and destinations can be found at www.CrossBorderShowcase.com and by following the program's Twitter or Facebook.
Media Contact:
Sarah Blackwell
Office: 585-394-0787 x4
Cell: 315-225-0256