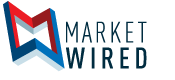 Huawei and Alluxio Jointly Release Big Data Storage Acceleration Solution, Speeding Up Big Data Application Popularization
/EINPresswire.com/ -- At HUAWEI CONNECT 2016, Huawei partners with Alluxio to announce the release of their big data storage acceleration solution, integrating Huawei's FusionStorage with Alluxio's memory-speed virtual distributed storage system. This solution realizes unified data management, improves data analytics performance and popularizes the adoption of big data applications in the enterprise.
Problems with traditional big data solutions include a lack of data redundancy technology for enterprises and consumption of storage resources that are triple that of the data volume to ensure data availability, leading to lasting high total costs of ownership (TCO) for big data systems. Legacy systems spend too much time importing PB-level data into a data analysis system, which impacts overall efficiency. In addition, traditional big data analysis systems are usually independent from an enterprise's IT environment, which could easily lead to new data silos. Conventional big data solutions are often not compatible with numerous new big data analysis systems.
Jointly released by Huawei and Alluxio, this big data storage acceleration solution combines FusionStorage -- an EB-level data storage pool that unifies data management and provides on-demand data services for production big data systems while avoiding data migration, with Alluxio -- a memory speed virtual distributed storage system that provides tremendous performance benefits and seamless interconnection capabilities with different big data computing engines. Storage utilization is doubled through FusionStorage dynamic data tiering plus hot and cold data tiering, achieving service transparency through distributed erasure coding technology. This big data storage acceleration solution is expected to improve data analytics performance by 10X and lower TCO by 30%.
Haoyuan Li, founder and CEO of Alluxio, remarked at the launch event: "As the first worldwide memory-centric virtual distributed storage system, Alluxio has already been widely deployed in big data processing across multiple industries. Huawei FusionStorage features prominent performance, unparalleled scalability, and excellent big data ecological compatibility, simplifying the design and delivery of joint solutions. We are looking forward to our cooperation accelerating our applications and popularizing big data."
Zhao Chunhui, Vice President of Huawei Storage Product Line solutions, stated: "More customers are looking towards big data solutions to become more efficient and cheaper. Cooperating with Alluxio has allowed Huawei to break new ground for big data storage and analysis, build an efficient big data platform for customers, and balances both costs and efficiency. In the future, Huawei will continue to forge partnerships with more enterprises, enabling them to tap into more opportunities with higher efficiency through big data."
About Huawei
Huawei is a leading global information and communications technology (ICT) solutions provider. Our aim is to enrich life and improve efficiency through a better connected world, acting as a responsible corporate citizen, innovative enabler for the information society, and collaborative contributor to the industry. Driven by customer-centric innovation and open partnerships, Huawei has established an end-to-end ICT solutions portfolio that gives customers competitive advantages in telecom and enterprise networks, devices and cloud computing. Huawei's 170,000 employees worldwide are committed to creating maximum value for telecom operators, enterprises and consumers. Our innovative ICT solutions, products and services are used in more than 170 countries and regions, serving over one-third of the world's population. Founded in 1987, Huawei is a private company fully owned by its employees.
For more information, please visit Huawei online at www.huawei.com or follow us on:
http://www.linkedin.com/company/Huawei
http://www.twitter.com/Huawei
http://www.facebook.com/Huawei
http://www.google.com/+Huawei
http://www.youtube.com/Huawei
About Alluxio
Alluxio is the world's first memory-speed distributed storage system that bridges applications and underlying storage systems, providing unified data access that is orders of magnitudes faster than existing solutions. Alluxio virtualizes storage, enabling enterprises to manage data more efficiently across multiple storage systems, while still providing memory-speed data access and store capabilities, allowing accelerated business analytics and ease of adoption of the hybrid cloud. Alluxio, Inc. was founded by the creators and top contributors of the Alluxio open source project and venture-backed by Andreessen Horowitz. For more information, contact info@alluxio.com or follow us on LinkedIn, Twitter or Facebook.
Editorial Contact
Lonn Johnston for Alluxio
Email Contact
+1 650.219.7764