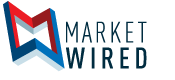 'Pink Cork for the Cause:' Mionetto USA Announces the Second Year of Its Breast Cancer Awareness Program
Mionetto USA is proud to announce the second year of 'Pink Cork for the Cause,' including a search for Mionetto's pink corks to honor Breast Cancer Awareness Month. Aiming to drive awareness, support research, and celebrate survivors, the program, which began in 2015 as part of an ongoing and long-term initiative, launches today, September 1st.
Last year Mionetto USA donated a total of $40,000 to four charities committed to fighting breast cancer and supporting survivors and their families. A long-term endeavor, Mionetto USA has dedicated this effort to helping put an end to a disease that affects the lives of hundreds of thousands of families across the US each year. This year, marking the second year, 'Pink Cork for the Cause' grows in impact and awareness, giving prosecco and sparkling rosé lovers across the US, a chance to win a pink 5-speed hand mixer by finding a pink cork in promotional bottles of Mionetto Prestige Prosecco Brut or Mionetto Prestige Gran Rosé, or by entering an online sweepstakes where applicable. From September 1st to October 31st, Mionetto will feature pink corks hidden in bottles, inviting Americans age 21+ to support and celebrate the fight against Breast Cancer.
All winners will be automatically entered into a Grand Prize Drawing for the chance to win a $10,000 charitable donation by Mionetto USA made to the breast cancer charity of the winner's choice. There will be a total of four grand prize winners across the US.
"Every two minutes a woman is diagnosed with breast cancer. One in eight women in the United States will be affected by this disease in her lifetime. According to the National Breast Cancer Foundation, death rates have been declining in recent decades, in part due to better screening, increased awareness and improving treatment options," said Enore Ceola, Managing Director and CEO of Mionetto USA. "Now in its second year, 'Pink Cork for the Cause' represents our long-term commitment to the fight against this disease and to giving back to our family of loyal customers, many of whom are among those affected."
Official rules are available at www.mionettoproseccousa.com/pinkcorkforthecause, including complete details and how to participate without purchase.
About Mionetto USA
Mionetto USA, the United States subsidiary of Henkell & Co. Gruppe, was founded in 1997. Mionetto USA began with the introduction of the Mionetto family's portfolio of fine sparkling wines to the United States, with the mission of establishing the prosecco category. Mionetto USA has grown to become the importer for one of the leading prosecco brands and ranks among the fastest growing premier wine importing companies in the United States.
MW Imports, a division of Mionetto USA, represents some of the most prestigious wine estates in the world. These producers are benchmarks within their respective regions and categories. The portfolio includes Henkell (Wiesbaden), Alfred Gratien (Champagne), Gratien & Meyer (Loire), Livio Felluga (Friuli), Castello di Monsanto (Tuscany), Schloss Johannisberg (Rheingau), Capezzana (Tuscany), Pertinace (Piedmont), Rocca Sveva (Veneto), ReMidas (Veneto), Cavas Hill (Penedès), 50° Riesling (Rheingau) and Esperto (Veneto).
/EINPresswire.com/ -- Attachment Available: http://www.marketwire.com/library/MwGo/2016/9/1/11G112630/Logo_Only-03a18a7b79ce8cb2b4c8c9be590cdb20.pdf
Press contacts:

Courtney Denelsbeck
Nonni Strategic Marketing
cheers@nonnimarketing.com

Suzie Kukaj
Mionetto USA
Suzie.Kukaj@MionettoUSA.com