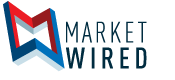 Richmond Box Printer Offers Tips for Businesses on Amazon
Richmond box printer publishes helpful shipping advice for businesses who offer fulfillment by Amazon
/EINPresswire.com/ -- As a printing and box manufacturer, Racer Boxes offers custom-made boxes for all sorts of purposes. As the online market continues to grow, more and more businesses are offering their goods through online services such as Amazon. But what sort of packaging will best ensure that your goods arrive safely? Racer Boxes addresses this important question in their latest article. For more, go to: http://racerboxes.com/blog/how-to-wholesale-custom-boxes-amazon-fba/
According to the blog, Amazon sellers advise against using single walled boxes. Instead, to ensure your goods reach the Amazon fulfillment centers safely, one seller on the Amazon Seller Forum recommends opting for a box that's sure to protect the contents: "I highly recommend that whatever box size you use, make sure they are double walled, as that will help protect the contents inside and the box will show up to the FCs in much better shape than a single-walled box will."
Another reason double walled boxes are beneficial is because Amazon doesn't always double box and pack items. Although this is typically done at the fulfillment center, you should be confident that your goods will reach their final destination without any additional packing.
Remember, all sellers need to stay within Amazon's box size pricing structure and allow enough room to fit various sized items. One advantage of ordering directly from the box manufacture is that businesses can customize a solution that meets FBA box dimension requirements.
If you're a business that provides fulfillment by Amazon -- or you're considering it -- you can save a lot by ordering from a wholesale box manufacturer. Additionally, Racer Boxes offers custom dimensions, die-cut designs, and in-house printing to meet all size, brand, and protection needs.
About the Company
Founded in 1991 by two Hong Kong immigrants, Racer Boxes began as a printing service in Richmond before evolving into the reputable and successful box company it is today. As manufacturers of all types of boxes -- moving boxes, storage boxes, and shipping boxes -- Racer Boxes has demonstrated real outside-the-box thinking. They've expanded their product line to cater to the food and fashion industry by creating special boxes for seafood packaging, display, and other specialty niches. Their office is located at 5700 Cedarbridge Way in Richmond, British Columbia.
For more information, call 604-270-8205 or visit the company website at http://racerboxes.com.
Racer Boxes Printing & Box Manufacturing
Michael Teng
604-270-8205
Company Website: http://racerboxes.com