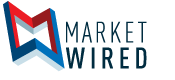 Northwest B.C. Aboriginal Nations Decry "Deeply Flawed" LNG Assessment Process
"Our disappointment is profound"
/EINPresswire.com/ -- Northwest Aboriginal nations have emerged from two days of meetings with the federal government demanding that its "deeply flawed" environmental assessment of a massive LNG proposal be delayed, in light of unfair and incomplete consultation with affected First Nations.
"CEAA (the Canadian Environmental Assessment Agency) has fundamentally misunderstood its fiduciary obligations to meaningfully consult the proper title holders," said chief negotiator Glen Williams of the Gitanyow Hereditary Chiefs.
A powerful alliance of hereditary leaders from Gitanyow, Heiltsuk, Lax Kw'alaams, Gitxsan, Takla Lake, Lake Babine and Wet'suwet'en Nations made it clear to CEAA through a series of meetings in July and August that plans by Malaysia's state oil company, Petronas, to build a $36-billion liquefied natural gas pipeline and an export facility at the mouth of the Skeena River cannot and will not proceed without their support.
CEAA is nearing the end of a review process that started under Stephen Harper and will conclude with advice to Prime Minister Justin Trudeau's cabinet on whether to decide for or against the project. Williams says the agency has been biased from the outset, and still seems "more than willing to act as an advocate for the flawed research of foreign multinational corporations rather than for the interests of Canadians."
Despite pressure that Premier Christy Clark is exerting on the Trudeau government to decide in favour of the Pacific NorthWest LNG project in the coming weeks, northern First Nations are demanding an extension of at least four months to the CEAA process so that full consultation can occur. It was a message delivered loud and clear during this week's two-day meeting with CEAA in Terrace.
"Despite strong commitments by Prime Minister (Trudeau) to fix Canada's broken environmental review process, the only difference so far between Harper and Trudeau is our tremendous disappointment in the lack of change," Williams added. "We expect better from Mr. Trudeau. Our disappointment is profound."
Murray Smith, spokesperson for the Gitwilgyoots Tribe, one of the Allied Tribes of Lax Kw'alaams, said he was shocked by the disrespectful tone CEAA brought to the meetings. He said the agency neglected to acknowledge Aboriginal territorial rights and title during its presentations, yet went out of its way to acknowledge the Prince Rupert Port Authority as having "jurisdiction over the federal lands."
"It is appalling that an agency of the federal government could be so ignorant of Canadian law and recent court decisions. Do they seriously believe that a rogue federal agency like their so-called port authority owns our lands, that they can destroy our resources without even talking to us? Why hasn't our new Prime Minister paid any attention to his own words about nation-to-nation building?"
Murray continued, "Trudeau offers an open door for known corrupt foreign companies like Petronas and (Chinese oil company) Sinopec, yet he says nothing is more important to him than building relationships with First Nations people, but his actions so far do not reflect that at all."
Presentations were made to CEAA regarding scientific data collected from several studies that confirm the uniqueness of salmon habitat at the mouth of the Skeena River, which is unlike any other area on the Canadian Pacific Coast. The Skeena is the second-largest salmon producing river in the country, and the estuarine ecology of Lelu Island (the site of Petronas' planned gas hub) and Flora Bank (where Petronas plans a shipping facility) is unique, and uniquely fragile.
Hereditary leader and Wet'suwet'en spokesperson Chief Na'Moks commented that, "science undertaken by Skeena Fishery Commission was done over many years by the leading researchers and experts in their field, and by researchers from Canada's leading universities. The proponent's research was conducted by hired consultants tasked with trying to come up with justifications for an incredibly foolish decision by the Prince Rupert Port Authority to site a massive industrial development on top of irreplaceable salmon habitat. The work done to date by Petronas' consultants has been rejected by CEAA at least five times as being flawed, but now CEAA seems to be buying into the deeply flawed justifications for a project that was simply sited in the worst possible place."
Independent science, like that of Dr. Patrick McLaren, a geologist and leading expert on sedimentation dynamics, showed that if an LNG tanker berth was placed near Flora Bank it would cause irreversible damage to one of the most productive juvenile salmon nurseries in the world. McLaren's testimony called into question evidence provided by the proponent, which grossly understates the impacts PNW LNG would have on already stressed salmon stocks.
"The risk from losing the sand from Flora Bank is far greater than the risk of accepting that no harm will come to Flora Bank," Dr. McLaren said in his presentation.
Gitanyow chief Glen Williams said, "CEAA heard from real scientists who have conducted comprehensive research on the issue on all the potential impacts on our food supply, the ecosystem, the air, and the place we live. The science has been peer-reviewed and published in the world's most prestigious scientific journals. When are we going to see any honour from government? When can we find comfort in a process that is really meaningful?"
Chief Malii of the Gitanyow (Glen Williams)
250-615-9597
malii@gitanyowchiefs.com
Chief Na'Moks of the Wet'suewt'en (John Ridsdale)
1-250-643-0771
tsayu2@yahoo.ca