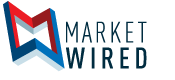 Wine Made Pure: Revolutionary Wine Purifier, Ullo, Is Now Commercially Available
Ullo Is a First-of-Its-Kind Wine Purifier That Removes Sulfites and Aerates Wine for $79.99
/EINPresswire.com/ -- Chicago-based start-up, Üllo, announces its wine purifier is now available for purchase via ullowine.com. With the simple mission of returning wine to its natural state, Üllo has invented and designed a purifier that removes sulfites, the only artificial preservative added to wine. Üllo was first introduced last July on Kickstarter, where the device ultimately raised more than $300,000 and grabbed the attention of 2,164 wine drinkers to help bring the product to the market.
Üllo filters the sulfites from any bottle of wine through a novel process called Selective Sulfite Capture™, developed by CEO and founder James Kornacki, who holds a PhD in organic chemistry. The process uses a patent-pending polymer to selectively remove sulfites, while maintaining the natural flavors of the wine. To filter, simply place Üllo on top of any wine glass or the custom designed Üllo carafe or decanter and pour. The device also acts as an aerator, which can be switched on and off to suit a user's preference.
"We can't wait for wine drinkers everywhere to experience pure wine for the first time. We designed Üllo not only for those with sulfite allergies, but for all wine drinkers to experience the taste of pure wine as if they were drinking a glass right at the vineyard," said Kornacki. "We've been thrilled to learn taste testers overwhelmingly prefer the taste of Üllo-purified wine. This small device will make pouring a glass of wine at the end of the day even more enjoyable."
The Üllo Wine Purifier is made from food grade, BPA-free materials and is dishwasher safe. Each disposable Selective Sulfite Capture™ filter is optimized to purify one bottle of wine and costs around $3 each.
All Üllo products are now available for purchase through the company's website. The Wine Purifier ($79.99), hand blown Carafe set ($129.99), hand blown Decanter set ($149.00), and replacement filters (from $19.99) can be ordered online and include free domestic shipping.
"Seeing Üllo come to life, from concept to commercialization, has been incredibly gratifying for me and my team. As a scientist at heart, it's been rewarding to test and validate the hypothesis that consumers care about the health value of wine," concluded Kornacki.
About Üllo
James Kornacki, who holds a doctorate in organic chemistry from Northwestern University, founded Üllo in Chicago in 2014. The company's eponymous product restores wine by removing sulfites through its patent-pending Selective Sulfite Capture™ process. For more information, visit http://ullowine.com.
PR Contact
Mary Jameson
Uproar PR
Email Contact
312-878-4575