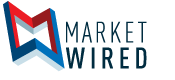 Emergency Preparations Should Include a "Power Plan"
The Constant Threat of Power Outages Prompt a National Preparedness Month Reminder From Generac Power Systems
/EINPresswire.com/ -- Americans are encouraged to observe National Preparedness Month by making sure their home is ready to face both natural and manmade disasters. Emergencies are unexpected, and power outages caused by severe weather have become more common over the past decade. Yet, it is becoming increasingly easier to prepare for the unknown when homeowners understand the importance of creating or reviewing their emergency preparedness and continuity plans.
Generac Power Systems Inc., a regional preparedness partner of the American Red Cross, is a leading manufacturer of generator solutions for home standby and emergency preparedness power. As part of the month-long effort by Federal Emergency Management Association (FEMA), sponsor of National Preparation Month, Generac is championing the effort asking homeowners to create a plan that promotes self-reliance for up to three days. This plan should anticipate going without water service, power, or access to a grocery store. Homeowners can start preparing by visiting Generac's weather preparation page and taking the following steps:
Be aware of the types of emergencies that could happen in the area.
Make a family plan for what to do in an emergency and whom to contact.
Build an emergency supply kit that includes flashlights and fresh batteries as well as weather radio to stay on top of storms and announcements from local authorities.
Spread the word by sharing tips and practices on social media. Inspire friends and family to do the same.
Develop a backup "power plan" that includes a portable or home standby generator.
A backup power source is recommended to keep critical appliances running. Lights stay on. Sump pumps, heat and air sources continue to operate. Smartphones stay charged. Even television, radio and computers continue to deliver emergency updates. A sense of normalcy is restored when items in the refrigerator are kept cold, water is still running, and the house is not left in the dark.
Portable and automatic home standby generators offer peace of mind in addition to a source of power. It's not just how one chooses to prepare, it's when one choose to prepare. The best time to prepare is now, and having a plan to follow will ensure that families remain safe and homes remain stable. Homeowners can contact a Generac representative locally to get ahead of the storm and create a plan to keep the power running.
Generac Power Systems, Inc. offers the broadest range of home backup generators that turn on automatically when utility power goes out, ensuring life goes on as usual despite dangerous power outages. For more information visit generac.com/be-prepared.
About Generac (NYSE: GNRC)
Generac Power Systems is a leading global supplier of backup power and prime power products, systems and engine-powered tools. Back in 1959, our founder was committed to designing, engineering and manufacturing the first affordable backup generator. Fifty-seven years later, the same dedication to innovation, durability and excellence has resulted in the company's ability to expand its industry-leading product portfolio into homes and small businesses, on job sites, and in industrial and mobile applications across the globe. Generac offers single engine backup and prime power systems up to 12 MW and paralleled solutions up to 100 MW, and uses a variety of fuel sources to support power needs for our customers. We are proud to be named, in back-to-back years, the Frost & Sullivan 2014 and 2015 North American Natural Gas Generator Set Company of the Year. Visit Generac.com for more information.
Media Contacts
Dave Racine
Prefix Public Relations
O: 414-763-9177
dracine@prefixpr.com

Brynn Kanikula
Generac Public Relations
O: 262-544-4811 x2075
brynn.kanikula@generac.com