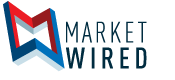 Lithia Announces Grand Opening of Volkswagen Store
/EINPresswire.com/ -- Lithia Motors, Inc. (NYSE: LAD) has been awarded a Volkswagen franchise in Freehold, New Jersey. The store is open and operating as DCH Volkswagen of Freehold and will add $35 million in estimated annual revenues.
Bryan DeBoer, President and Chief Executive Officer, commented, "We are pleased to expand our partnership with Volkswagen and to increase our presence in New Jersey as DCH Volkswagen of Freehold is our fourth store in the Freehold market. This allows us a greenfield expansion opportunity as we continue to grow our store footprint in both DCH and Lithia markets."
About Lithia
Lithia Motors, Inc. is one of the largest automotive retailers in the United States and is among the fastest growing companies in the Fortune 500. Lithia sells 31 brands of new vehicles and all brands of used vehicles at 141 stores in 15 states. Lithia also arranges finance, warranty, and credit insurance contracts. In addition, Lithia provides vehicle parts, maintenance and repair services at all of its locations.
Sites
www.lithia.com
www.lithiacareers.com
Lithia Motors on Facebook
http://www.facebook.com/LithiaMotors
Lithia Motors on Twitter
http://twitter.com/lithiamotors
Contact:
John North
VP Finance and Chief Accounting Officer
(541) 618-5748