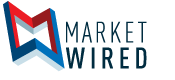 Ryan Seacrest to Host and Zac Brown Brand to Perform at 2016 USO Gala Saluting America's Armed Forces
Annual Awards Dinner to Celebrate and Pay Homage to the USO's 75th Anniversary and Recognize an Amazing Group of USO Supporters
/EINPresswire.com/ -- ARLINGTON, VA--(Marketwired - August 31, 2016) -
WHAT: 2016 USO Gala: Honoring Those Who Serve
WHEN: Thursday, Oct. 20, 2016
5:30 p.m. - Welcome Reception/Red Carpet
7 p.m. - Dinner & Evening Program
WHERE: DAR Constitution Hall
1776 D Street NW
Washington, DC 20006
WHO: Master of Ceremonies: Ryan Seacrest, television and radio show host/producer
Featured Entertainment: Zac Brown Band, USO tour veteran and three-time GRAMMY-award winning/multi-platinum recording artist
Special Guest: Robert Irvine, celebrity chef, USO tour veteran and 2014-2016 USO Gala menu designer
CEO and President of the USO, Dr. J.D. Crouch II
2016 USO Service Member of the Year Award Presentations
2016 Janice K. Emmert USO Volunteer of the Year Presentations
2016 Spirit of the USO Award Presentation to The Coca-Cola Company
WHY: Renowned television and radio show host/producer Ryan Seacrest to serve as Master of Ceremonies and three-time, GRAMMY-award winning/multi-platinum recording artists Zac Brown Band to perform as featured entertainment at the 2016 USO Gala at DAR Constitution Hall in Washington, D.C., Oct. 20. Seacrest and Zac Brown Band, among many more stars yet to be announced, will convene in the nation's capital to celebrate the USO's 75th anniversary and continue a time-honored tradition of recognizing the heroism of America's enlisted service members.
One thousand people are expected to be on hand as the USO presents its 2016 USO Service Member of the Year Award to a service member from each branch of America's Armed Forces as well as its 2016 USO Volunteer of the Year Award to two USO volunteers -- one working out of a USO center located stateside and the other, overseas. Guests will also watch as the USO presents its 2016 Spirit of the USO Award to The Coca-Cola Company in recognition of its 75-year partnership with the USO.
Attendees will enjoy a menu thoughtfully designed by celebrity chef and USO tour veteran Robert Irvine, who will also be onsite. Guests will range from Washington dignitaries, celebrities and members of Congress to USO corporate sponsors and members of the USO Board of Governors.
SPONSORS:
Chairman
Deloitte, LLP
National Football League
PenFed Credit Union
Vice Chairman
Johnson & Johnson
Pritzker Military Museum & Library
USAA
Premier
Chevron
FedEx
Huntington Ingalls Industries
Lockheed Martin Corporation
Northrop Grumman Corporation
Yokota Foundation
Four Star
Altria
EY
FTD
Proctor & Gamble
Three Star
AT&T
The Coca-Cola Company
Express Scripts - Federal Pharmacy Services
Jeep
NewDay USA
UnitedHealthcare Military & Veterans
WLA Inc.
NOTE: For more information about the USO Gala visit https://www.uso.org/about/gala or contact gala@USO.org. For media inquiries please email othompson@uso.org.
Media Contact:
Oname Thompson
(703) 908-6471 office
othompson@uso.org