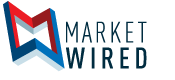 Health and Lifestyle Changes Through the New canfitpro Healthy Eating Plan
/EINPresswire.com/ -- TORONTO, ON--(Marketwired - August 31, 2016) - canfitpro, Canada's largest provider of fitness and health related education, has recently launched the newest addition to the Healthy Eating & Weight Loss (HWL) Coach certification. The HWL ToolKit features the debut of a meal planning component called the Healthy Eating Plan. The Healthy Eating Plan, in addition to personalized coaching and other important resources included in the HWL ToolKit, serves to provide HWL Coaches with everything needed to coach clients effectively to achieve their weight loss goals.
The creation of the Healthy Eating Plan, and the associated HWL ToolKit, were inspired not only by participant demand but by the escalating rates of obesity and overweight in Canada. According to leading authorities, 25% of adult Canadians have clinical obesity and need immediate assistance in controlling their weight. canfitpro has the necessary healthy eating education and tools, such as the Healthy Eating Plan, to support Canadians in attaining and maintaining a healthy weight. canfitpro proudly continues leading the industry with this one-of-a-kind program focusing on permanent health oriented lifestyle changes.
HWL Coaches are equipped with the resources to educate their clients. Some of the resources in the HWL ToolKit include; education on topics such as portion control, how to read and understand food labels, effective goal setting, completing a food journal and the opportunity to create a Healthy Eating Plan comprised of nutritious meals and snacks to support the client's weight loss goal. The HWL coaches inherently acknowledge that every individual is unique encourages each client to make better choices more often. The Healthy Eating Plan incorporates these concepts and encourages clients to build a plan that works for their day to day life. The HWL ToolKit is the turn-key approach to fat loss.
"I have taken the HWL canfitpro course and I would like to say that it has given me so much knowledge and information that I can apply to clients as a healthy eating coach. I was inspired to take the course as I have lost 30 lbs in the past two years and have successfully kept the weight off. Through canfitpro's HWL course and education, I can now understand the science behind our foods that we consume and I am able to continually make better and healthier choices.
Rubina B., HWL course participant
"The Healthy Eating and Weight Loss Coach course has changed my outlook on my lifestyle choices. I have a different mindset when I go grocery shopping and I am already making healthier choices. I can't wait to use my new found knowledge to help my friends and family improve their lives as well. The online course and manual are well structured and easy to follow. I would not hesitate to recommend this course to anyone who is interested in making a positive change in their life and the lives of their clients."
Susan M., HWL course participant
For more information, please visit http://www.canfitpro.com/hwl
About canfitpro
canfitpro is the largest provider of education in the Canadian fitness industry. Founded in 1993, canfitpro delivers accessible, quality education, certifications, conferences, trade shows, and membership services. canfitpro's over 100,000 members include some of the world's finest fitness professionals, health club operators, industry suppliers, and fitness enthusiasts.
Related Links: http://www.canfitpro.com/
Reference: http://www.obesitynetwork.ca/obesity-in-canada
Embedded Video Available: https://www.youtube.com/watch?v=JtQ2LHgW4O8&feature=youtu.be
Media Contact:
Erin Andersen
canfitpro Communications and Media Manager
media@canfitpro.com
416-493-3515 ext. 228