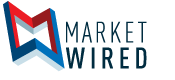 ClubCorp Acquires Heritage Golf Club
Located West of Columbus, Ohio, Heritage Golf Offers 18-Hole P.B. Dye-Designed Golf Course
/EINPresswire.com/ -- DALLAS, TX--(Marketwired - August 30, 2016) - ClubCorp -- The World Leader in Private Clubs® (NYSE: MYCC) -- announces the acquisition of Heritage Golf Club, a premier private country club in Hilliard, Ohio, just west of Columbus. ClubCorp plans to spend more than $1 million on improvements to the clubhouse, golf course and practice facilities.
"We are very excited about the addition of Heritage Golf Club -- and the Columbus market -- to the ClubCorp Network," said Mark Burnett, ClubCorp president and COO. "The club, one of the foremost in the area and featuring an outstanding P.B. Dye-designed golf course, fits our portfolio and is a perfect complement to our other clubs in the Ohio market." ClubCorp clubs in Ohio include Firestone Country Club and Silver Lake Country Club in Akron, Quail Hollow Country Club and The Club at Key Center in Cleveland, and Dayton Racquet Club.
Having already acquired several clubs in 2016, Heritage Golf Club further increases the company's portfolio of owned and operated clubs, which stands at over 200 clubs in 26 states, the District of Columbia, Mexico and China.
"The value of ClubCorp's Network, ClubCorp's knowledge of the industry and their commitment to excellence and to capital improvements can only improve upon Heritage's club traditions," said Dan O'Brien, developer of Heritage Golf Club and co-owner for more than 20 years. "ClubCorp is the ideal fit for the members, employees and the community."
Members of Heritage Golf Club may enjoy ClubCorp's industry-leading My World benefits including complimentary green fees and complimentary dining when traveling throughout the ClubCorp Network, which now offers access to more than 300 private clubs and special offerings at more than 1,000 hotels, resorts and entertainment venues.
Located in Hilliard, Heritage Golf Club features an 18-hole P.B. Dye-designed golf course -- shaped in the famous Dye tradition of illusion and deception with undulating greens, signature railroad ties and numerous sparkling lakes. Amenities also include a clubhouse offering casual and upscale dining plus private event space that can accommodate up to 250.
About ClubCorp (NYSE: MYCC)
Since its founding in 1957, Dallas-based ClubCorp has operated with the central purpose of Building Relationships and Enriching Lives®. ClubCorp is a leading owner-operator of private golf and country clubs and private business clubs in North America. ClubCorp owns or operates a portfolio of over 200 golf and country clubs, business clubs, sports clubs, and alumni clubs in 26 states, the District of Columbia and two foreign countries that serve over 430,000 members, with approximately 20,000 peak-season employees. ClubCorp Holdings, Inc. is a publicly traded company on the New York Stock Exchange (NYSE: MYCC). ClubCorp properties include: Firestone Country Club (Akron, Ohio); Mission Hills Country Club (Rancho Mirage, California); The Woodlands Country Club (The Woodlands, Texas); Capital Club Beijing; and Metropolitan Club Chicago. You can find ClubCorp on Facebook at facebook.com/clubcorp and on Twitter at @ClubCorp.
Image Available: http://www.marketwire.com/library/MwGo/2016/8/30/11G112418/Images/HeritageGC_Fall-bd4b6de822bf8b3386670c99a9839e1f.jpg
Image Available: http://www.marketwire.com/library/MwGo/2016/8/30/11G112418/Images/HeritageGC_Clubhouse-4c6fd0597e4fb33f80fb7f36dacc327c.jpg
Image Available: http://www.marketwire.com/library/MwGo/2016/8/30/11G112418/Images/HeritageGC_Sign-e7254a7e4f2ab60ca82c728f7b7a0507.jpg
Patty Jerde
Communications Manager
972-888-7790

Frank Molina
Vice President, Investor Relations and Treasury
972-888-6206