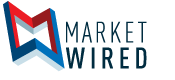 Traditional Profession Sparks Innovative Ideas
Dairy Farmers Honored at New York State Fair Annual Dairy Day
/EINPresswire.com/ -- SYRACUSE, NY--(Marketwired - August 29, 2016) - Farms have been a part of the rural landscape for as long as anyone can remember, but the innovative practices that today's farmers employ is garnering attention and has sparked a new "Dairying for Tomorrow" award, presented by American Dairy Association North East (ADANE). Today, several New York State dairy farms are being honored at the annual "New York State Fair Dairy Day Breakfast" to showcase their individual farming practices and dedication to their local communities.
"This new award highlights local farm families who have displayed a passion for dairying, and who have also instituted distinctive practices that can lead the dairy industry into the future," said Rick Naczi, ADANE CEO. "Our Dairying for Tomorrow award was designed to showcase the progressive practices that dairy farmers currently employ to care for their animals, their passion for protecting our natural resources, and their contributions to the communities where they live and work," Naczi added.
Farms receiving special honors include:
Ideal Dairy Farms, of Hudson Falls, N.Y., received recognition in the category of "Animal Care." "We believe in being lifelong learners and continuously improving the way we do things," says Jessica Getty, of Ideal Dairy Farms. "Our unwavering commitment to high quality care begins with our team of exceptional employees and family members. Each animal is outfitted with its own activity monitor to help us gather and analyze information about every cow and keep a close check on various aspects of the cow's health. Curtained walls, sprinkler systems and fans throughout the barn guarantee that no matter the weather, our animals are comfortable." This 6th generation farm is a partnership between the Dickinson, Grimaldi and Getty families. Ideal Dairy Farms milks around 1,200 registered Holstein cows.
Cottonwood Farms, LLC, of Pavilion, N.Y., was honored in the "Environmental Stewardship" category. The 300-cow dairy, owned by father and son team Paul and Jason Tillotson, employs a number of practices, including no-till seeding of their pasture and separating manure solids -- using the liquids to irrigate pastures and the solids as animal bedding. They are also considering an alternative energy system that would integrate both solar and wind power on the farm.
Aukema Dairy Farm and Dutch Hill Creamery in Chenango Forks, N.Y., won the award for its "Community Outreach" efforts. These second generation dairy farmers milk about 60 cows and host farm tours for nearly 3,000 visitors a year. Owned by the Aukema family, the farm store located on the property, allows consumers to see the milk process from start to finish. This farm is also part of the Broome County Farm Trail.
A donation will be given in each of the three state winners' names, to a local community program whose focus includes youth nutrition and well-being.
In addition to the three state winners, regional winners were also selected. These farms include:
Northern NJ/Northeastern PA
Animal Care: By-Acre Holsteins, LLC (Wantage, N.J.)
Community Outreach: Sugar Maple Jerseys LLC (Stockton, N.J.)
Environmental Stewardship: Fulper Farms (Lambertville, N.J.)
Northern NY
Animal Care: Mapledale Dairy LLC (Madrid, N.Y.)
Community Outreach: Bilow Farms LLC (Malone, N.Y.)
Western NY
Animal Care: Hemdale Farm (Seneca Castle, N.Y.)
Community Outreach: Will-O-Crest Farm (Clifton Springs, N.Y.)
Environmental Stewardship: Cottonwood Farms, LLC (Pavilion, N.Y.)
Eastern NY
Animal Care: Ideal Dairy Farms (Hudson Falls N.Y.)
Community Outreach: Van Aken Dairy (Stone Ridge, N.Y.)
Environmental Stewardship: A. Ooms & Sons (Valatie, N.Y.)
Central NY
Community Outreach: Aukema Dairy/Dutch Hill Creamery (Chenango Forks, N.Y.)
Environmental Stewardship: Twin Birch Dairy (Skaneateles, N.Y.)
About American Dairy Association North East
The American Dairy Association North East (ADANE) is the local affiliate of the National Dairy Council® and the regional consolidation of three promotion organizations including the American Dairy Association and Dairy Council, Inc., Mid-Atlantic Dairy Association and Pennsylvania Dairy Promotion Program. Committed to nutrition education and research-based communications, ADANE provides science-based nutrition information to, and in collaboration with, a variety of stakeholders committed to fostering a healthier nation, including health professionals, educators, school nutrition directors, academia, industry, consumers and media. Funded by dairy checkoff dollars from more than 13,500 dairy farm families in New York, New Jersey, Pennsylvania, Maryland, Delaware, and northern Virginia, ADANE works closely with Dairy Management Inc.™ to bring a fully integrated promotion program to the North East region. For more information, visit www.adadc.com.
CONTACT:
Beth Meyer
bmeyer@milk4u.org
T 315.472.9143
C 315.491.3892