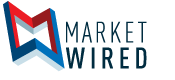 Escape from Stan Daniels Healing Centre
/EINPresswire.com/ -- EDMONTON, ALBERTA -- (Marketwired) -- 08/29/16 -- Correctional Service Canada
On August 29, 2016, staff members at Stan Daniels Healing Centre,a facility managed by Native Counselling Services Alberta, discovered that Carlos Tecomba was not accounted for.
The Correctional Service of Canada (CSC) immediately contacted the Edmonton Police Service and a warrant for his arrest has been issued.
Carlos Tecomba is 20 years old, measures 173 cm (5'8") in height and weighs 91 kg (201 lbs). He has a medium complexion, brown eyes and black hair. He is currently serving a sentence of 5 years, 9 months, for Robbery with Threats of Violence and Possession of a Weapon for a Dangerous Purpose.
Anyone who has information on the whereabouts of Carlos Tecomba is asked to contact police.
CSC will investigate the circumstances of this incident and is working with the police to locate the offender as quickly as possible.
CSC has given the police all of the information available to help arrest the inmate.
To view the photo associated with this press release, please visit the following link: http://www.marketwire.com/library/20160829-Carlos_Tecomba.jpg
Contacts:
Jeff Campbell
Regional Communications Manager
Regional Headquarters Prairies
(306) 659-9216