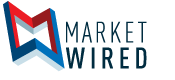 biOasis Announces Publication of Scientific Paper -- Transcend-Based Anti-Cancer Antibody BT2111 Crosses the Blood-Brain Barrier and Shows Efficacy in the Treatment of Metastatic HER2+ Breast Cancer Tumors in the Brains of Animal Model
/EINPresswire.com/ -- VANCOUVER, BC--(Marketwired - August 29, 2016) - BIOASIS TECHNOLOGIES INC. (OTCQB: BIOAF) (TSX VENTURE: BTI), a pioneering biopharmaceutical company focused on overcoming the limitations of therapeutic drug delivery across the blood-brain barrier (BBB), today announced the publication of a peer-reviewed scientific paper detailing the results of an in-vivo study of the treatment of Metastatic HER2+ Breast Cancer brain tumors in an animal model using BT2111, biOasis's Trastuzumab-Melanotransferrin (Transcend) Conjugate.
The paper, entitled, "Anti-cancer Antibody Trastuzumab-Melanotransferrin Conjugate (BT2111) for the Treatment of Metastatic HER2+ Breast Cancer Tumors in the Brain: An In-Vivo Study," was published in Pharmaceutical Research, an official Journal of the American Association of Pharmaceutical Scientists. (Citation: Nounou, M.I., Adkins, C.E., Rubinchik, E. et al. Pharm Res (2016). doi:10.1007/s11095-016-2015-0)
The results detailed in the paper are from studies performed under the direction of Dr. Paul Lockman at Texas Tech University Health Sciences Center School of Pharmacy. In the study it was shown that the biOasis Transcend-Trastuzumab (Herceptin®) conjugate, BT2111, reduced the number of metastatic human HER2+ breast cancer tumors in the brains of test animals by 68% compared to control animals. Tumors that remained after treatment were 57% to 60% smaller than those in the control animals. In contrast, neither the administration of Trastuzumab alone nor hMTf (Transcend) alone was accompanied by a reduction in brain tumor number or size.
In the final paragraph of the paper's "Results" section, the authors state, "The results presented in this study provide evidence that BT2111 has efficacy in treating brain metastasis in preclinical models and validates the role hMTf has as a vector (Transcend vector platform) for the transport of antibodies across the BBB. This study has shown that Transcend can deliver Herceptin®, a chemotherapeutic used to treat HER2-positive breast cancer, in sufficient quantity to the brain to significantly reduce the number of HER2-positive metastatic brain tumors. The ability to more effectively permeate both the blood-brain and the blood-tumor barrier opens the door for the creation of new drugs designed to treat a wide variety of neurological diseases and disorders. Additionally, Transcend vector platform offers the potential to take existing clinically approved drugs that are near their end of patent life and extend them."
In May, 2015, biOasis announced continued success with the Transcend Platform using its lead blood-brain barrier delivery vector, melanotransferrin peptide or MTfp, to deliver Trastuzumab (TZM) across the blood-brain barrier. The results revealed that the Transcend fusion protein MTfp-TZM showed increased activity against Her2+ brain tumors when compared to Transcend/Trastuzumab conjugates that biOasis has previously tested, including the BT2111 conjugate used in the study at Texas Tech University.
Rob Hutchison, biOasis CEO, stated, "We knew the researchers from Texas Tech University were planning to submit a paper for publication. Because it was their paper, we simply waited for the process to unfold and the wait was very much worth it. The paper has been peer-reviewed, published and has been extremely well received. The publishing of this work is very important to biOasis in order to obtain scientific acceptance in academic communities and within the pharmaceutical industry. On behalf of biOasis I want express our gratitude to all of the contributors to this very important study."
About Transcend
Transcend is biOasis' proprietary platform for the delivery of therapeutics across the blood-brain barrier to address unmet medical needs in the treatment of metastatic brain cancers as well as neurodegenerative and metabolic diseases. The delivery of therapeutics across the blood-brain barrier represents the single greatest challenge in treating neurological disorders. The ability to effectively and safely transverse the blood-brain barrier with the Transcend peptide carrier, MTfp, offers the opportunity for biOasis to deliver therapeutics into the brain at doses sufficient to have a therapeutic effect.
About biOasis
biOasis Technologies Inc. is a biopharmaceutical company headquartered in the Vancouver, Canada area, focused on overcoming the limitations of therapeutic drug delivery across the BBB. The company is developing and commercializing a proprietary brain delivery technology to address unmet medical needs in the treatment of central nervous system disorders. biOasis trades on the OTCQB under the symbol "BIOAF" and on the TSX Venture Exchange under the symbol "BTI". For more information about the company please visit www.bioasis.ca.
Forward Looking Statements
Certain statements in this press release contain forward-looking statements within the meaning of the Private Securities Litigation Reform Act of 1995 or forward-looking information under applicable Canadian securities legislation that may not be based on historical fact, including without limitation statements containing the words "believe", "may", "plan", "will", "estimate", "continue", "anticipate", "intend", "expect" and similar expressions. Such forward-looking statements or information involve known and unknown risks, uncertainties and other factors that may cause our actual results, events or developments, or industry results, to be materially different from any future results, events or developments express or implied by such forward-looking statements or information. Such factors include, among others, our stage of development, lack of any product revenues, additional capital requirements, risk associated with the completion of clinical trials and obtaining regulatory approval to market our products, the ability to protect our intellectual property, dependence on collaborative partners and the prospects for negotiating additional corporate collaborations or licensing arrangements and their timing. Specifically, certain risks and uncertainties that could cause such actual events or results expressed or implied by such forward-looking statements and information to differ materially from any future events or results expressed or implied by such statements and information include, but are not limited to, the risks and uncertainties that: products that we develop may not succeed in preclinical or clinical trials, or future products in our targeted corporate objectives; our future operating results are uncertain and likely to fluctuate; we may not be able to raise additional capital; we may not be successful in establishing additional corporate collaborations or licensing arrangements; we may not be able to establish marketing and the costs of launching our products may be greater than anticipated; we have no experience in commercial manufacturing; we may face unknown risks related to intellectual property matters; we face increased competition from pharmaceutical and biotechnology companies; and other factors as described in detail in our filings with the Canadian securities regulatory authorities at www.sedar.com. Given these risks and uncertainties, you are cautioned not to place undue reliance on such forward-looking statements and information, which are qualified in their entirety by this cautionary statement. All forward-looking statements and information made herein are based on our current expectations and we undertake no obligation to revise or update such forward- looking statements and information to reflect subsequent events or circumstances, except as required by law.
On Behalf of the Board of Directors
Rob Hutchison, Chairman & CEO
"Neither the TSX Venture Exchange nor its Regulation Services Provider (as that term is defined in the policies of the TSX Venture Exchange) accepts responsibility for the adequacy or accuracy of this release"
Company Contact
Rob Hutchison
biOasis Technologies Inc.
info@bioasis.ca
1-604-644-1232