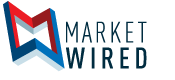 Radient Announces First Quarter Results
/EINPresswire.com/ -- EDMONTON, ALBERTA -- (Marketwired) -- 08/29/16 -- Radient Technologies Inc. (TSX VENTURE: RTI) (the "Corporation") announced today that it has released its financial results for the first quarter of its fiscal year ended March 31, 2017. The unaudited financial statements, Management's Discussion and Analysis, and the CEO & CFO certifications for the three-month period ended June 30, 2016 are available on www.SEDAR.com.
Current Financial Situation
The Company is looking to secure additional financing arrangements in order to fund its current working capital deficit and to fund its continuing operations and corporate administration costs so as to continue as a going concern.
To alleviate this issue, Radient is currently conducting a non-brokered private placement of up to 70,000,000 units (the "Units") of the Corporation at a price of $0.10 per Unit for aggregate proceeds of up to $7,000,000 (the "Offering"), subject to regulatory approval. Each Unit shall be comprised of one common share of the Corporation (a "Common Share") and one half Common Share purchase warrant (each whole warrant, a "Unit Warrant"), with each whole Unit Warrant entitling the holder to subscribe for one additional Common Share at a price of $0.25 per Common Share until the date that is 42 months from the date of issuance.
The Offering is subject to the receipt of all necessary approvals, including the approval of the TSX Venture Exchange. All securities issued in connection with the Offering will be subject to a statutory four-month hold period.
About Radient
Radient extracts natural compounds from a range of biological materials using microwave assisted processing ("MAP™"), a patented technology platform which provides superior customer outcomes in terms of ingredient purity, yield, and cost. From its 20,000 square foot manufacturing plant in Edmonton, Alberta, Radient serves market leaders in industries that include pharmaceutical, food, beverage, natural health, personal care and biofuel markets. Visit www.radientinc.com for more information.
SOURCE Radient Technologies Inc.
Contacts:
Radient Technologies Inc.
Denis Taschuk
Chief Executive Officer
(780) 465-1318
dtaschuk@radientinc.com

Mike Cabigon
Chief Operating Officer
(780) 465-1318
mcabigon@radientinc.com
www.radientinc.com