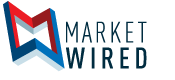 Hemostemix Voids Taiwanese Agreement
/EINPresswire.com/ -- TORONTO, ONTARIO -- (Marketwired) -- 08/29/16 -- Hemostemix Inc. ("Hemostemix" or the "Company) (TSX VENTURE: HEM) (OTCQX: HMTXF), a clinical-stage autologous cell-therapy company, announced today that it has voided a strategic alliance agreement with Hemostemix Asia, Inc. ("HEMA"), a private, independent company based in Taipei, Taiwan.
The agreement covered a manufacturing and commercial license of the Hemostemix ACP-01 technology to HEMA for treating critical limb ischemia (CLI) patients in Taiwan, China, and South Korea. According to the agreement, HEMA was supposed to raise US$5 million toward the implementation of their business plan and contribute up to 20 participants from three to five clinical sites in Taiwan to the ongoing Hemostemix phase-2 clinical trial for treating CLI. The agreement further designated Hemostemix as an equity partner with 35% ownership in HEMA. These obligations where not met as required.
The Company's progress and commercial viability is not at all dependent, on its agreement with HEMA.
(Hemostemix Inc. and Hemostemix Asia, Inc. are separate, unrelated, independent companies even though they have similar names.)
ABOUT HEMOSTEMIX INC.
Hemostemix is a public clinical-stage biotechnology company that develops and commercializes innovative blood-derived cell therapies for medical conditions not adequately addressed by current treatments. It is the first clinical-stage biotech company to test a stem-cell therapy in an international, multicenter, Phase 2 clinical trial for patients with critical limb ischemia (CLI), a severe form of peripheral artery disease (PAD) caused by reduced blood flow to the legs. The Phase 2 trial targets a participant's diseased tissue with proprietary cells grown from his or her blood that are capable of supporting the formation of new blood vessels. The company recently received FDA clearance to commence clinical trials in the United States.
Hemostemix Inc. is traded on the TSX Venture Exchange under the trading symbol HEM and on the OTCQX® Best Market under the trading symbol HMTXF. For more information, visit hemostemix.com or email office@hemostemix.com.
Neither the TSX Venture Exchange Inc. nor its Regulation Service Provider (as that term is defined under the policies of the TSX Venture Exchange) accepts responsibility for the adequacy or accuracy of this release.
FORWARD-LOOKING STATEMENTS
This release may contain forward-looking statements. Forward-looking statements are statements that are not historical facts and are generally, but not always, identified by the words "expects," "plans," "anticipates," "believes," "intends," "estimates," "projects," "potential," and similar expressions, or that events or conditions "will," "would," "may," "could," or "should" occur. Although Hemostemix believes the expectations expressed in such forward-looking statements are based on reasonable assumptions, such statements are not guarantees of future performance and actual results may differ materially from those in forward-looking statements. Forward-looking statements are based on the beliefs, estimates, and opinions of Hemostemix management on the date such statements were made. Hemostemix expressly disclaims any intention or obligation to update or revise any forward-looking statements whether as a result of new information, future events, or otherwise.
Contacts:
David Berman
Chief Financial Officer
403-237-0018
dberman@hemostemix.com