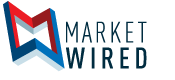 GFK Resources Announces Private Placement
/EINPresswire.com/ -- MONTREAL, QUEBEC -- (Marketwired) -- 08/29/16 -- GFK Resources Inc. (TSX VENTURE: GFK) (the "Company") announces that it will be completing a private placement of a maximum of 10,000,000 units at a price of $0.10 per unit. Each unit will consist of one common share and one share purchase warrant to purchase one additional common share at a price of $0.15 for a period of 18 months. The private placement is expected to close in the next weeks.
The Company plans to use the proceeds of the financing for its exploration program on its properties in the Chapais- Chibougamau and Urban-Barry area, and for general corporate purposes.
About GFK
GFK Resources Inc. is a mining exploration company focused on discovering high quality gold deposits close to existing mines in the Abitibi Greenstone Belt located in north-west Quebec and north-east Ontario - one of the most prolific gold deposits areas in the world. GFK holds assets in Val-d'Or and is optioning / buying new quality assets in Chapais-Chibougamau mining camp, Urban-Barry area and along the Casa-Berardi-Cameron Gold Break. All our projects are located in proven environment with strong potential for new gold discoveries, where exploration costs are low.
Source: Louis Morin, CEO
Neither the TSX Venture Exchange nor its Regulation Services Provider (as that term is defined in policies of the TSX Venture Exchange) accepts responsibility for the adequacy or accuracy of this release.
Contacts:
GFK Resources Inc.
Louis Morin
CEO
514.591.3988