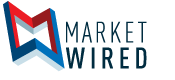 Aton Resources Inc. Announces Appointment of Apex International President and COO Mr. Thomas Maher to Its Board of Advisors
/EINPresswire.com/ -- VANCOUVER, BRITISH COLUMBIA -- (Marketwired) -- 08/29/16 -- Aton Resources Inc. (TSX VENTURE: AAN) (the "Corporation" or "Aton Resources") is very pleased to announce the appointment of Mr. Thomas Maher to its Advisory Board. Mr. Maher's appointment greatly increases the depth of business, financing and corporate experience at the Company along with his Egypt in-country business knowledge and is a very timely addition as the Company advances its Egyptian projects, including the Abu Marawat and Hamama deposits.
Tom Maher
Tom Maher is President and COO of Apex International, an Egypt and North African focused oil & gas Exploration and Production Company. Tom Maher was formerly Region Vice President and General Manager, Apache Egypt Companies from 2013-May 2016. Apache, through its two JV companies, became the largest gross oil and gas operator in Egypt in the 3Q of 2015.
As Geological Manager and Exploration Manager for Apache in Egypt in 2002-2009, he led a team focused on exploration of new acreage acquired in government bid rounds, farm-in and acquisition. That team was responsible for a number of significant oil and gas discoveries in the Abu Gharadig, Faghur, and Matruh Basins in the Western Desert of Egypt.
He holds a bachelor's degree in geology from the University of Massachusetts, a master's in Geology from Miami University (Ohio), and an MBA from the University of Phoenix. He is an American Association of Petroleum Geologists Certified Petroleum Geologist.
During his time in Cairo, Tom served as a director of both, the American Chamber of Commerce in Egypt and the Community Service Association.
Mark Campbell, CEO of Aton, had this to say about Tom Maher's appointment; "I am proud to announce that such an experienced industry professional as Tom Maher is to join the Aton Resources Advisory Board. Tom brings his extensive expertise in the oil & gas industry, executive management and vast experience in Egypt, to Aton. Tom's operational, financial, and corporate strategy expertise makes him an impressive member of the company's Board of Advisors. His extensive industry experience and strong network in Egypt will complement our existing directors and enhance Aton's Advisory Board through his unique perspective. I welcome him to his new position and look forward to his insights and leadership."
Tom joins the Company at a key time in its development, as the exploration work continues to further expand the company's flagship VMS project at Hamama and regional geology is helping to delineate the eleven exploration prospects to demonstrate the potential Abu Marawat mining district.
About Aton Resources Inc.:
Aton Resources Inc. (TSX VENTURE: AAN) is in the business of exploring for and developing of economic gold and copper deposits in the Central Eastern Desert of the Arabian-Nubian Shield (ANS). The Company's 100%-owned concessions, Abu Marawat and the Fatiri, combined cover 2,772 square kilometers of underexplored ground. Evidence of gold and copper mining on the concessions dates the many surface workings to pre-historic (Copper Age) and Old Kingdom (Pharaonic), through Ptolemaic and Roman and into Early Arab times. Several historic gold mines and numerous gold showings and gossans occur within the two concessions. In addition to Aton's Abu Marawat project and its Hamama VMS project in their Abu Marawat concession, the company has identified ten other gold prospect areas in the 40km gold mineralized trend between the two projects at Miranda Gossan, Semna, Sir Bakis, Massaghat, Zeno, Bohlog, Umm Balata, NE Eradia, El Gidani and Abu Gaharish.
The Company's land package is located some 400 km southeast of Cairo and is enhanced by expanding infrastructure, including access to highway and railway right-of-way, a high-capacity electricity grid, and nearby major cities; Qena, on the Nile River, and Port of Safaga, on the Red Sea, only 50 km to the East.
Cautionary Note Regarding Forward-Looking Statements
The securities of Aton Resources Inc. described herein have not been and will not be registered under the United States Securities Act of 1933, as amended (the "U.S. Securities Act") or any state securities laws and may not be offered or sold within the United States or to U.S. persons unless registered under the U.S. Securities Act and applicable state securities laws or an exemption from such registration is available. Some of the statements contained in this release are forward-looking statements, such as estimates and statements that describe the Company's future plans, objectives or goals, including words to the effect that the Company or management expects a stated condition or result to occur. Since forward-looking statements address future events and conditions; by their very nature they involve inherent risks and uncertainties. Actual results in each case could differ materially from those currently anticipated in such statements. Neither TSX Venture Exchange nor its Regulation Services Provider (as that term is defined in policies of the TSX Venture Exchange) accepts responsibility for the adequacy or accuracy of this release.
Contacts:
Aton Resources Inc.
Mark Campbell
President and Chief Executive Officer
+1-936-689-2589
mcampbell@atonresources.com