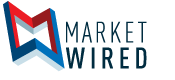 Latino Leaders From Across the State to Be Recognized at the 37th Annual California Hispanic Chambers of Commerce Convention
/EINPresswire.com/ -- SACRAMENTO, CA -- (Marketwired) -- 08/29/16 -- The California Hispanic Chambers of Commerce (CHCC), the premier organization promoting the development of Hispanic entrepreneurs and emerging Latino businesses in California, will recognize the contributions of a diverse group of accomplished, Latino leaders, during the 2016 Annual Convention in Riverside, CA, September 21st to September 23rd at the Riverside Convention Center.
Innovation Starts Here is the theme of the 37th Annual Conference. The three day convention will focus on new innovations sparking the creativity of entrepreneurs throughout California, technologies transforming industries, and recognize Hispanic millennials and Latinas who are forging their own paths in business.
"The CHCC takes pride to be the catalyst of innovation and leadership in California," said Juan P. Garcia, Deputy Director of the California Hispanic Chambers of Commerce. "We are recognizing the accomplishments and contributions of our Hispanic leaders across business industries and city boundaries. These are leaders who positively impact communities and transcend political, educational, gender, economic, and generational boundaries."
"Each one of this year's awardees serve as a testament of the accomplishments of the CHCC and its members. The organization takes pride in the achievements of its community, empowers leaders and nurtures generations to come," said Frank Montes, Chairman of the Board of Directors.
Awards have been selected for the following categories: Millennials and Innovation, Latina Empresaria, and the Hispanic Chamber Award.
We will be reintroducing a fourth category this year -- "Hispanic Small Business Award." One Hispanic small business will be recognized for each CHCC region: Central, Inland Empire, Northern, and Southern. Official announcement and winners to be released in early September.
This year's awardees include:
Millennials and Innovation Category
Latina Empresaira Category
Hispanic Chamber Category
"We are proud of their accomplishments, and we look forward to highlighting and celebrating each and every one of them at our upcoming convention. They exemplify our Hispanic culture and the core principles of our community," said Juan P. Garcia.
Awardee profiles are available on the CHCC Convention website - www.cahccconvention.com. Awards will be presented throughout the three day convention.
To register for the convention or to inquire about the business expo or sponsorships, please visit www.cahccconvention.com or call (916) 444-2221.
About the California Hispanic Chambers of Commerce
The California Hispanic Chambers of Commerce (CHCC) has a network of over 45 Hispanic chambers and business associations throughout the State of California. Through its network of Hispanic chambers and business associations, the CHCC represents the interest of over 800,000 Hispanic business owners in California. The CHCC is the premier and largest regional ethnic business organization in the nation that promotes the economic growth and development of Hispanic entrepreneurs and California's Emerging Businesses. For more information, please visit our website at www.cahcc.com.
Image Available: http://www2.marketwire.com/mw/frame_mw?attachid=3049769
Image Available: http://www2.marketwire.com/mw/frame_mw?attachid=3049704
Image Available: http://www2.marketwire.com/mw/frame_mw?attachid=3049707

CONTACT:
Angelica Urquijo
The Imagen Group
Tel. (626) 340-1804
Email Contact