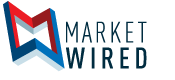 Vancouver Movers Offer Handy Tips for Transporting Plants
Vancouver Movers Provide Helpful Tips on How to Successfully Move Plants to a New Home
/EINPresswire.com/ -- VANCOUVER, BC--(Marketwired - August 29, 2016) - As a moving company that handles hundreds of moves every year, Ferguson Moving & Storage knows it can be hard to walk away from a home when you've invested a lot of time and energy into it. Trying to relocate a garden full of expensive plants is far more complicated that packing up a shed or a few tools. However, with a little prep, it is possible to get your new plants -- potted or otherwise -- to their new home in one piece. For more, go to: http://www.fergusonmoving.com/blog/movers-north-vancouver-give-ideas-preparing-moving-garden-plants/
No matter the size of your plants or the type of container they're in, it's important to provide a liberal dose of water before embarking a move, the blog advises.
Besides keeping the soil moist and roots happy, supple stems and branches are less likely to snap during transport. Watering also reduces the likelihood that all the jostling will send the plants into shock, which defeats the purpose of taking them in the first place.
If possible, it's usually best to transport plants in your own vehicle rather than a moving truck. However, if you need to use a mover, make sure smaller pots are packed last, so you can pull them out quickly and attend to them first upon arrival.
Be aware that larger plants can be messy and may require extra space to protect your furniture and possessions from soil and dampness. While heavier items typically go in first -- and large pots will be heavy -- your moving company may have to use their discretion to find a workable solution.
For backyard to backyard moves, pop your favourite fauna into a temporary pot or planter. This way, you can replant them right away upon arrival! However, you will have to be very careful when removing the roots and try to keep moving them to a minimum.
The blog also contains several useful tips on creating mobile gardens, which will be easier to relocate on your next move.
For help relocating your life -- including your garden -- to your next home, contact Ferguson Moving & Storage. They'll help you pack up and set up, so you can focus on creating a beautiful plant sanctuary in your next home.
About the Company
Established in 1916, Ferguson Moving & Storage is one of the oldest and most reputable companies in Canada. Since its inception, the company has provided clients with the best in business moving and storage services. With no hidden charges and all-inclusive quotes, Ferguson Moving & Storage takes special pride in the integrity of their business. For additional information regarding the types of services offered, please visit http://www.fergusonmoving.com or call at 604-922-2212.
Ferguson Moving and Storage
Lorne MacInnes
Phone: 604-922-2212
Company Website: http://www.fergusonmoving.com/