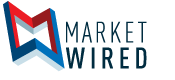 Vancouver Air Conditioning Company Offers Money Saving Hacks
/EINPresswire.com/ -- VANCOUVER, BC--(Marketwired - August 29, 2016) - Vancouver air conditioning company publishes 10 easy tips to help save power and boost efficiency
August is in full-swing, and the temperatures are soaring in Vancouver. As an air conditioning maintenance and repair specialist, Pro Ace Heating & Air Conditioning Services Ltd. knows that preventative maintenance is the best way to avoid breakdowns and costly repairs.
It's usually best to test your system before the really hot weather arrives, as this is when air conditioning companies will be their busiest. However, Pro Ace Heating & Air Conditioning Services Ltd. has created a 10 point list of easy money saving hacks that you can use anytime.
Close the doors to lower levels to prevent cool air from pooling on lower floors
Doors and windows should be tightly sealed. A little weather stripping can be a big cost-saver
Turn off your AC in the nights and morning. Open the doors and windows and enjoy the cool, fresh air
Draw your drapes to prevent the sun from shining through and super-heating your home
Use florescent or LED lights which are energy efficient and generate little heat
Remember to use your bathroom's exhaust fans when having a hot shower
Keep you AC at low power unless it's exceptionally hot
Only run the dryer and dishwasher at night
Insulate your hot water heater
Keep lamps and other heat sources away from your thermostat.
There are other steps that can improve both air conditioning function and costs. However, it's recommended to have a licensed air conditioning technician handle any improvements to the condenser and internal items. Although they're common to many homes, air conditioners are still high powered electrical appliances that are potentially dangerous.
To realize the greatest cooling and cost benefits, try these tips and then call an experienced air conditioning technician, like the experts at Pro Ace Heating & Air Conditioning Services Ltd., to conduct your yearly maintenance.
About the Company
Serving Vancouver for over 17 years with 75,000 happy clients, Pro Ace Heating & Air Conditioning Services Ltd. is made up of qualified professionals. Every technician possesses red seal, refrigerant mechanic, Class-A or Class-B gas fitting licenses. Pro Ace Heating & Air Conditioning Services Ltd. values customer satisfaction and is committed to making every customer a lifelong one. They offer free quotes and estimates with no obligation, and are prepared to beat any competitor's price. Inquire about our one-year, no-interest, no-payment financing on installations. For more information on the company, log on to http://acecare.ca or call 604-293-3770.
Pro Ace Heating & Air Conditioning Services Ltd.
Ali
604-454-7700
Company website: http://acecare.ca