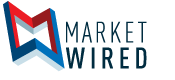 Chirpify and Paytronix Partner to Socialize Togo's Loyalty Program
Social Loyalty, Reward Management Combine for End-To-End Togo's Tribe Member Acquisition and Engagement
/EINPresswire.com/ -- PORTLAND, OR--(Marketwired - August 29, 2016) - Today Chirpify, a provider of conversational conversion and social media loyalty solutions, and Paytronix Systems, Inc., a leading provider of reward program solutions to restaurants and retailers, announced they have partnered to bring social loyalty to the Togo's Tribe. Togo's Eateries, LLC, a "West Coast Original" is known for its big, fresh and meaty sandwiches and currently has over 300 locations open or under construction. Togo's benefits from the combined Chirpify-Paytronix solution by gaining new, valuable data about its social Tribe members, and rewarding them in social media for their engagement and participation with the brand.
"Our customers are increasingly active in social media and looking to engage there with us," said Jessica Miller, Brand Manager, Digital Marketing & Communications at Togo's, a West Coast restaurant franchise famous for its big, fresh, meaty sandwiches. "Extending our loyalty program to social media doubles-down on our ability to engage with our most loyal customers when, where, and how they like. With the introduction of social loyalty, we are growing our relevance, creating a virtuous cycle of acquisition, engagement, and data collection that allows us to continually personalize offers for greater impact to the guest and the business."
Togo's relies on the Paytronix reward solution to engage with its Tribe members in their channel of choice, whether that be mobile, in-store, or online. With the addition of the Chirpify social media loyalty platform, Togo's has extended its reach to engage with Tribe members in social media. This is an important element of any loyalty program as, according to research by Paytronix, loyalty members who are actively using Facebook and who are fans of the brand spend upwards of seventy percent more than the brand's average program member.
Togo's Tribe members that interact with the brand using a social trigger will earn rewards in exchange for participating with the brand over social media. The Chirpify engine listens in the background for these social triggers that once set off, can automatically and immediately reward Tribe members for their interaction. Linked to the Paytronix system through its easy-to-use API, Chirpify can recognize existing Tribe members and create accounts for new members.
Together the systems provide Togo's with:
Deeper Customer Engagement: Adding social as a loyalty channel increases engagement as customers are rewarded beyond in-store spend, receiving points or other benefits for their social participation. People engage with Chirpify-driven brand posts and content on average 4x more than other content because there is an actual reason to do so. As Tribe members participate more, frequency of interaction increases which is in turn a proven way to grow and solidify loyalty and advocacy. This self-reinforcing loop helps grow new customer acquisition through earned media and implied social proof.
Valuable Data: The Chirpify platform identifies and collects campaign conversion data by social ID and ties it to an existing Togo's Tribe member account linked to a Paytronix wallet. With this data in hand, Togo's can analyze how often members redeem points, assess campaign success across channels, and much more. Further, Togo's can extend its cross-platform promotions to social media, using tools such as geo-targeting to promote events such as new store openings.
Relevance that Drives Customer Spend: Paytronix and Chirpify allow Togo's to drive greater relevance to a growing Tribe through campaigns that reward members for specific behaviors. As people sharing brand moments grows, so does customer acquisition and the ability to broaden the brand's reach. As membership grows, participation increases and its impact to the business grows, all resulting in significant top line value.
About Togo's Eateries, LLC
Togo's was founded in 1971 by a young college student with a large appetite and little money looking to make sandwiches the way he liked them -- big, fresh and meaty. Keeping in the spirit of the original, Togo's products are still made with only the highest quality ingredients; including fresh-baked Artisan breads, hand sliced premium pastrami, turkey and roast beef, as well as Hass avocados and cheeses. Togo's proprietary brand of old-fashioned Pastrami, 98 percent fat-free slow-roasted turkey, and Togo's all natural chicken set the brand apart from other sandwich shops. With more than 300 locations open and under development throughout the West, Togo's is a franchise-based business that offers online ordering and catering services.
About Paytronix Systems, Inc.
Paytronix's proprietary guest engagement platform helps more than 300 restaurant and retail chains manage and grow more than $18 Billion in guest spend. Customers benefit from big data consumer insights that Paytronix generates from 1-to-1 engagement with more than 165 million loyal guests-through mobile, social and today's most innovative digital marketing tools. As a result, customers can more effectively segment and motivate their guests to increase spend and drive revenue. For more information, visit www.paytronix.com.
About Chirpify
Chirpify is a provider of conversational conversion and social media loyalty solutions that enable brands like Marriott, Dunkin' Donuts, and Columbia Sportswear to drive deeper customer engagement, acquire valuable data, and grow customer spend. Chirpify enables brands to modernize "spend and get" based loyalty programs, and activate brand campaigns, enabling their customers to use social media and messaging apps as a remote control for marketing conversion. Retail, hospitality, financial services and CPG organizations rely on Chirpify to amplify their cross-channel marketing campaigns, convert customers, and grow customer lifetime value. Chirpify is based in Portland, Oregon and can be found at www.chirpify.com.
Kim Blomgren
503-914-5959
kim@chirpify.com