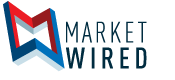 New NCCN Imaging Appropriate Use Criteria Published for Eight Cancer Types
NCCN Imaging AUC(TM) Provide a Single Access Point for All Oncology Imaging Recommendations Within the NCCN Guidelines; Currently, NCCN Imaging AUC(TM) Are Available for 20 Cancer Types
/EINPresswire.com/ -- FORT WASHINGTON, PA--(Marketwired - August 29, 2016) - The National Comprehensive Cancer Network® (NCCN®), a Centers for Medicare & Medicaid Services (CMS)-approved provider-led entity for imaging appropriate use criteria (AUC), continues to build its library of AUC and has published NCCN Imaging Appropriate Use Criteria (NCCN Imaging AUC™) for eight new cancer types. Launched in June 2016, NCCN Imaging AUC™ currently are available for 20 cancer types.
The new NCCN Imaging AUC™ are available for:
Esophageal and Esophagogastric Junction Cancers
Gastric Cancer
Malignant Pleural Mesothelioma
Melanoma
Ovarian Cancer
Penile Cancer
Small Cell Lung Cancer
Thymomas and Thymic Carcinomas
NCCN Imaging AUC™ are an easy-to-use, single source for AUC pertaining to cancer screening, diagnosis, staging, treatment response assessment, follow-up, and surveillance as outlined within the library of NCCN Clinical Practice Guidelines in Oncology (NCCN Guidelines®). NCCN Imaging AUC™ include all imaging procedures recommended in the NCCN Guidelines®, including radiographs, computed tomography (CT) scans, magnetic resonance imaging (MRI), functional nuclear medicine imaging (PET, SPECT), and ultrasound.
NCCN Imaging AUC™ are available through a web-based user interface that provides a searchable and user-customized display of approved NCCN Imaging AUC. The complete library of NCCN Imaging AUC™ will be available beginning Q2 2017.
The NCCN Guidelines are the recognized standard for clinical policy in cancer care and are the most thorough and most frequently updated clinical practice guidelines available in any area of medicine. Other NCCN Guidelines derivative products include:
The NCCN Drugs & Biologics Compendium (NCCN Compendium®) contains authoritative, scientifically derived information designed to support decision-making about the appropriate use of drugs and biologics in patients with cancer. The NCCN Compendium® is recognized by public and private insurers alike, including CMS and UnitedHealthcare, as an authoritative reference for oncology coverage policy.
The NCCN Biomarkers Compendium® contains information designed to support decision-making around the use of biomarker testing in patients with cancer.
The NCCN Chemotherapy Order Templates (NCCN Templates®) include chemotherapy, immunotherapy, supportive care agents, doses, schedules, monitoring parameters, and safety instructions for regimens recommended in the NCCN Guidelines. Special instructions for self-administered chemotherapeutic agents are also provided.
For more information and to access the NCCN AUC Imaging Compendium™, visit NCCN.org/ImagingAUC.
About the National Comprehensive Cancer Network
The National Comprehensive Cancer Network® (NCCN®), a not-for-profit alliance of 27 of the world's leading cancer centers devoted to patient care, research, and education, is dedicated to improving the quality, effectiveness, and efficiency of cancer care so that patients can live better lives. Through the leadership and expertise of clinical professionals at NCCN Member Institutions, NCCN develops resources that present valuable information to the numerous stakeholders in the health care delivery system. As the arbiter of high-quality cancer care, NCCN promotes the importance of continuous quality improvement and recognizes the significance of creating clinical practice guidelines appropriate for use by patients, clinicians, and other health care decision-makers.
The NCCN Member Institutions are: Fred & Pamela Buffett Cancer Center, Omaha, NE; Case Comprehensive Cancer Center/University Hospitals Seidman Cancer Center and Cleveland Clinic Taussig Cancer Institute, Cleveland, OH; City of Hope Comprehensive Cancer Center, Los Angeles, CA; Dana-Farber/Brigham and Women's Cancer Center | Massachusetts General Hospital Cancer Center, Boston, MA; Duke Cancer Institute, Durham, NC; Fox Chase Cancer Center, Philadelphia, PA; Huntsman Cancer Institute at the University of Utah, Salt Lake City, UT; Fred Hutchinson Cancer Research Center/Seattle Cancer Care Alliance, Seattle, WA; The Sidney Kimmel Comprehensive Cancer Center at Johns Hopkins, Baltimore, MD; Robert H. Lurie Comprehensive Cancer Center of Northwestern University, Chicago, IL; Mayo Clinic Cancer Center, Phoenix/Scottsdale, AZ, Jacksonville, FL, and Rochester, MN; Memorial Sloan Kettering Cancer Center, New York, NY; Moffitt Cancer Center, Tampa, FL; The Ohio State University Comprehensive Cancer Center -- James Cancer Hospital and Solove Research Institute, Columbus, OH; Roswell Park Cancer Institute, Buffalo, NY; Siteman Cancer Center at Barnes-Jewish Hospital and Washington University School of Medicine, St. Louis, MO; St. Jude Children's Research Hospital/The University of Tennessee Health Science Center, Memphis, TN; Stanford Cancer Institute, Stanford, CA; University of Alabama at Birmingham Comprehensive Cancer Center, Birmingham, AL; UC San Diego Moores Cancer Center, La Jolla, CA; UCSF Helen Diller Family Comprehensive Cancer Center, San Francisco, CA; University of Colorado Cancer Center, Aurora, CO; University of Michigan Comprehensive Cancer Center, Ann Arbor, MI; The University of Texas MD Anderson Cancer Center, Houston, TX; University of Wisconsin Carbone Cancer Center, Madison, WI; Vanderbilt-Ingram Cancer Center, Nashville, TN; and Yale Cancer Center/Smilow Cancer Hospital, New Haven, CT.
Clinicians, visit NCCN.org. Patients and caregivers, visit NCCN.org/patients. Media, visit NCCN.org/news.
The following files are available for download:
Katie Kiley Brown
NCCN
215.690.0238
brown@nccn.org