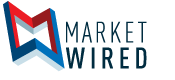 After School Partners With Youth Service America to Bring Volunteer and Grant Opportunities to Teens' Fingertips
/EINPresswire.com/ -- SAN FRANCISCO, CA--(Marketwired - August 29, 2016) - Youth Service America has partnered with the largest teen-only social network in the U.S. -- After School. The partnership will give millions of After School users access to and awareness of hundreds of grant and volunteer opportunities provided by YSA partners, including Disney, State Farm, the SODEXO Foundation, and others.
Youth Service America is a nonprofit resource center that partners with thousands of organizations committed to increasing the quality and quantity of volunteer opportunities for young people, ages 5-25. One of the many opportunities made available through YSA and its partners is the Disney Summer of Service grant program, which will award $500 grants to 340 youth ages 5-18 who can "gather their friends and turn creative ideas into projects that will positively impact their communities."
After School will promote grant and volunteer opportunities including the Disney Summer of Service Grants to users to increase youth engagement in positive online and offline activities. These opportunities are intended to benefit both local communities and participating students. "Youth volunteering has been proven to increase academic performance and career readiness," said YSA President and CEO Steve Culbertson.
In addition to the many ongoing grant opportunities promoted through YSA, the organization also hosts Global Youth Service Day across the globe. Each year, thousands of teenagers create and lead projects to make a difference in the world, but more can be done as half of the world's population is under the age of 25. "We want to make sure as many teens as possible have access to our resources so they can improve their lives," said Culbertson.
In just over a year, After School has become the largest teen-only social network. The app-based company has online communities established in over 80% of U.S. high schools. After School has formed partnerships with several nonprofit organizations, including Crisis Text Line, DoSomething.org, ConnectSafely, SF Pride, and others.
"It's great to be able to partner with a group like After School because they have such a large user base, and they share our goal of connecting kids to resources and experiences that will help improve their lives," Culbertson stated. "Founders Cory Levy and Michael Callahan clearly have the kids' best interests at heart and want to find ways to invest in themselves and prepare to be successful young adults," he continued.
Asked what After School hopes to accomplish with the partnership with Youth Service America, After School COO and Co-Founder Cory Levy stated, "After School was created to make a positive difference in the lives of teens. With this partnership, more teens will get involved in efforts that will create change and improve their lives. We're excited and proud to partner with an organization that is facilitating involvement in so many worthy causes."
YSA supports a global culture of engaged children and youth committed to a lifetime of meaningful service, learning, and leadership. For more information or to get involved, visit YSA.org.
After School is a social network that fosters fun and creative online and offline experiences for America's teens in a positive and safe environment that does not tolerate cyberbullying, threats, or content that threatens the safety of our online community. Millions of students in more than 80% of U.S. high schools, are using After School -- making it the largest social network for teens.
Media Contact:
Jeff Collins
After School VP of Communications and Partnerships
925-768-5464
Email contact