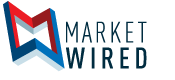 Yubico at Oktane16: FIDO U2F YubiKey Support for Okta Adaptive MFA
/EINPresswire.com/ -- PALO ALTO, CA -- (Marketwired) -- 08/29/16 -- Yubico, the leading provider of simple and open online identity protection, today announced the company's participation and activities at Oktane16, August 29-31 in Las Vegas. Yubico will be exhibiting YubiKey integration into Okta Adaptive Multi-Factor Authentication (MFA) and new FIDO Universal Second Factor (U2F) authentication functionality at booth #24.
Yubico will be highlighting the company's partnership with Okta, the leading provider of identity for the enterprise, and new FIDO U2F support for Okta Adaptive MFA, incorporating the best authentication technology to help Okta users protect their accounts. FIDO U2F, originally co-written by Yubico and Google, is an open authentication standard, enabling public key cryptography that secures logins and prevents phishing attacks that allow hackers to steal a user's credentials.
With integration for both One-Time Passwords (OTP) and FIDO U2F, users can securely and easily authenticate to Okta's Adaptive MFA platform using a Yubikey. Users authenticate once and access any number of applications.
"Last year at Oktane, we were proud to showcase Okta's integration of YubiKeys as an option for stronger authentication for Adaptive MFA," said Jerrod Chong, Vice President, Solutions Engineering, Yubico. "This year, we see Okta add FIDO U2F support to the platform. This is a strong statement for authentication and puts Okta Adaptive MFA on the growing list of FIDO U2F supported products and services."
Additionally at Oktane, Yubico will demonstrate the simplicity of U2F authentication across other services like Google, Dropbox, GitHub, over NFC-enabled mobile devices, and federated login. With FIDO U2F, individuals are able to use the same YubiKey across multiple services, with zero shared secrets and no drivers or client software to install.
The YubiKey continues to be the highly sought after hardware authentication technology by leading software providers and services. Find the Yubico team and see live demonstrations at Booth #24. For more information and to learn more about YubiKeys and FIDO U2F, please visit www.yubico.com.
About Yubico
Yubico sets new world standards for simple, secure login, preventing unauthorized access to computers, servers, and internet accounts.
Supporting multiple authentication and encryption protocols on all devices and platforms, YubiKeys protect access to user accounts for the world's largest enterprises with a simple touch, and with no driver or client software needed. Yubico is a leading contributor to the FIDO Universal 2nd Factor open authentication standard, and Yubico's technology is used, and loved, in more than 150 countries.
Founded in 2007, Yubico is privately held with offices in Palo Alto (California), Seattle (Washington), Stockholm (Sweden), and London (UK). For more information, please visit www.yubico.com.
Media Contact
Ronnie Manning
Director, Public Relations
619.822.2239
Email Contact