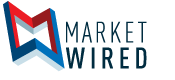 CodeCombat Upgrades Its Popular Learn-to-Code Platform, Adding Game and Web Development Features in Time for Back to School
Now in Use by 45,000 Students at 1,600 schools, CodeCombat Makes Learning to Code as Easy as Playing a Game
/EINPresswire.com/ -- SAN FRANCISCO, CA -- (Marketwired) -- 08/29/16 -- CodeCombat, which offers the most engaging platform for helping kids learn computer science (CS), announced today that it has significantly enhanced its platform in time for back to school. CodeCombat has added major new capabilities including Game Development and Web Development, and quadrupled the number of levels available to users of its original Learn to Code module, giving students plenty of runway to keep enhancing their coding skills.
CodeCombat's classroom product, which launched just four months ago, is now in use by 45,000 students in grades 4-12 across 1,600 schools in all 50 states -- making it one of the fastest-growing companies in the ed tech space.
CodeCombat enhancements available Sept. 1 include:
A new Game Developer module that allows students to create their own games that can be shared and played with friends and family;
A new Web Developer module that allows students to create their own mobile and web apps that can be shared with friends and family;
An adaptive personalized learning system that recommends extra practice levels when it senses a student is having trouble with a concept to ensure they have mastered a skill before they move on
A new hint system that automatically provides assistance to users who are stuck within a level
The ability for users to personalize their CodeCombat Hero (player persona) and add a Pet, both of which have been proven to increase engagement
Dozens of new levels for its Learn to Code module that extend the curriculum to 2.5 years for elementary school, 1.5 years for middle school and 1 year for high school -- with new levels being added every month
According to CodeCombat co-founder Nick Winter, all of these new features were tested extensively in summer coding camps that the company ran for disadvantaged youth in San Francisco in July and August. "Twenty students used our new software all summer, providing us with great feedback and giving us the opportunity to fine-tune the curriculum before the start of the new school year," said Winter. "We were able to see firsthand the impact on engagement and on student learning -- we're really excited to roll the new features out to all of our schools in September."
Teachers do not need any prior experience in computer science to use CodeCombat in their classroom. CodeCombat covers not just curriculum requirements from several competing K-12 computer science standards such as CSTA, ISTE, ACM, K-12 Framing, AP CS A, AP CS Principles, Common Core, and NGSS, but also aims to teach 85 percent of the undergraduate-level material that computer science majors at Stanford would cover in their first year.
CodeCombat is also helping boost student interest in CS careers. Most students, especially girls and students of color, don't ever consider a career in CS. CodeCombat's game-based learning approach engages all students and kindles their interest in CS, providing diverse avatars so that players can choose a hero that looks like them. Girls in CodeCombat classrooms even learn seven percent faster than boys.
93 percent of students as young as nine reliably learn to type while-loops, strings, and variables in 90 minutes. CodeCombat's compiler technology allows CodeCombat to be intuitive for students so that they can build real software and be creative far beyond the introductory drag-and-drop computer science programs.
Schools interested in a free trial of CodeCombat should visit https://codecombat.com/.
About CodeCombat
CodeCombat offers the most engaging platform for helping kids learn computer science (CS), and enables any teacher -- even those without a CS background -- to teach students how to code. CodeCombat has been proven to boost students' interest in computer science careers, especially among girls and students of color, and the majority of students who use the platform report that it's their favorite school activity. Federal and state grants often cover the cost of CodeCombat. Learn more or start a free trial for your child or classroom at www.codecombat.com.
Contact:
Michelle Faulkner
Big Swing Communications
(617) 510-6998
Email Contact