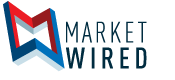 New US and European Sales for Alexicool(TM)
International Expansion Adds to Recent Asian and Middle East Sales
/EINPresswire.com/ -- PERTH, AUSTRALIA and GREER, SC -- (Marketwired) -- 08/29/16 -- Alexium International Group Limited (ASX: AJX) (OTCQX: AXXIY)
Highlights:
Two new clients represent a total of US$2 million in annual revenue
New customers for Alexicool™ in the US and European bedding industries
Production has commenced with initial revenues being received this quarter
Alexium International Group Limited ("Alexium," "the Company") (ASX: AJX) (OTCQX: AXXIY) announced that new purchase orders were received this week from two new customers in the bedding industry that are headquartered in the U.S. and Europe for Alexicool™, Alexium's proprietary "phase change material" (PCM) chemistry.
Production has commenced with these two new clients, and once the full transition to Alexium chemistry is complete, the expected product life cycle for production is seven years with ongoing total annual revenue of circa US$2 million (with annual timings fluctuating on demand).
Alexium's new orders are part of the rapid global expansion of Alexicool™, Alexium's phase change technology and follow recent purchase orders from South Asia and the Middle East.
Alexicool™ is a phase change material (PCM) that makes fabrics that ordinarily retain heat, feel cool to the touch after treatment with Alexicool™ whilst also ensuring durability of the fabric. In addition to bedding, Alexicool has applications for apparel, performance fabrics and other sizable markets.
"Alexium is adding manufacturing locations worldwide to meet rising demand for Alexicool™. We are speeding up plant qualification processes as customers transition into full adaptation of our Alexicool™ technology," said Michael Schwartz, Vice President of Sales.
"We have strong momentum with international sales of Alexicool™, as this follows on from our recently announced order of Alexicool™ from iTextiles, our partner in South Asia," said Dirk Van Hyning, President. "We remain on track to meet projected revenues of US$18.5m for calendar year 2016."
About Alexium
Alexium International Group Limited (ASX: AJX) (OTCQX: AXXIY) holds proprietary patent applications for a process developed initially by the U.S. Department of Defense, which allows for the surface modification and attachment of nano-particles or multiple chemical functional groups to surfaces or substrates to provide functions such as fire retardancy, water proofing, oil proofing, and anti-microbial treatments. Applications under development include but are not limited to textiles, paints, and packaging, glass and building materials. Alexium's fire retardant chemical treatments are currently marketed for different fabric markets under the Alexiflam™, Ascalon™, Nycolon™, Nuvalon™, and Polytron™, Omnitron™ and Bactron™ trademarks. For additional information about Alexium, please visit www.alexiuminternational.com.
U.S. Contacts:
Nicholas (Nick) Clark
Chief Executive Officer
nclark@alexiuminternational.com

Melissa P. Kelly
Vice President, Corporate Communications
mkelly@alexiuminternational.com
U.S.: +1 864.603.1165 x303

U.S. Corporate Offices:
148 Milestone Way
Greenville, SC 29615
U.S.: +1 864.603.1165

1100 New York Avenue
Suite 710W
Washington DC 20001

U.S. R&D Center:
8 Distribution Court
Greer, SC 29650
U.S.: 864.416.1060