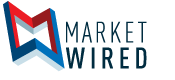 iXsystems(R) Introduces iXRack(TM) at VMworld 2016
Turnkey Private Cloud Infrastructure Provides Over 4X Higher Bandwidth and Up to 70% Lower TCO Than AWS
/EINPresswire.com/ -- LAS VEGAS, NV--(Marketwired - August 29, 2016) - iXsystems, the industry leader in storage and servers powered by Open Source, today announced iXRack™, a converged rack-scale solution enabling customers to quickly, easily, and automatically deploy thousands of virtual machines in support of hyperscale business-critical applications, including scale-out, scale-up, database and object storage, virtualization, VDI and Infrastructure as a Service (IaaS). iXRack offers over 4X higher bandwidth and up to a 70% lower Total Cost of Ownership (TCO) than Amazon Web Services (AWS) and other public cloud providers.
iXRack converged infrastructure provides your data center with converged and hyper-converged computing, storage, and networking that scales from terabytes to multi-petabytes and thousands of CPU cores per rack. It leverages proven and award-winning iXsystems servers, Intel's latest CPUs, and iXsystems TrueNAS unified storage along with other industry-leading components. Thanks to its "building block" architecture, iXRack does not lock you into one design, letting you change the infrastructure allocated to compute, storage and networking as your needs change. iXRack also does not lock you into any one virtualization platform, supporting VMware, KVM, XenServer and Kodiak Data. By using the latest 40Gb and 100Gb networking technologies, the performance of data-heavy applications can be over 4X higher than 10Gb public cloud solutions.
"Many customers feel tied to the cloud because it has a perceived lower cost," said Brett Davis, Executive Vice President, iXsystems. "In reality, customer studies have found that it is significantly more cost-effective to host applications in their own data centers on iXsystems' infrastructure, instead of using a public cloud, and the savings begin significantly sooner than expected. Customers are surprised to see the TCO advantage at only one quarter of a rack of servers and then quickly scale from there."
iXRack's building blocks enable rapid spin-up of turnkey racks with powerful compute, storage, and networking configured to user specifications. Customers can independently add storage and compute modules as demands increase, enabling iXRack systems to be initially deployed in half the time compared with discrete off-the-shelf components. Repeatable processes reduce risk and enable businesses to grow more smoothly.
"iXRack solves IT's challenge of data growth with a limited budget by providing a turnkey solution that is flexible, efficient, and scalable," said Morgan Littlewood, Vice President of Products, Kodiak Data. "Kodiak Data is teaming with iXsystems to virtualize clustered applications, such as Hadoop and Cassandra, with the performance, security, and lower TCO of private infrastructure."
Learn more about iXRack by coming to booth 645 at VMworld. You can also email sales@ixsystems.com, call 1-866-GREP-4-IX, or visit www.iXsystems.com/iXRack.
About iXsystems:
By leveraging decades of expertise in hardware design, its contributions to many Open Source software communities, and corporate stewardship of leading Open Source projects (FreeNAS and PC-BSD), iXsystems has become an industry leader in building innovative storage solutions and superior enterprise servers for a global marketplace that relies on open technology.
Thousands of companies, universities, and government organizations have come to rely on iXsystems' storage, servers, and consultative approach to doing business. Headquartered in the heart of Silicon Valley since its founding in 1996, through incorporation into BSDi in 2000, and expansion as iXsystems in 2005, the dedication to white-glove customer service, industry-leading support, and transparent technological contributions has never wavered and continues to help lay the foundation for a new era powered by open technology.
Image Available: http://www.marketwire.com/library/MwGo/2016/8/23/11G111575/Images/iXRack_S-c00eda233cbb9ac2b779e5df56518bdf.jpg
Contact info:
Denise Ebery
denise@iXsystems.com