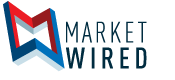 NeutriSci Announces Dual Listing on the Frankfurt Stock Exchange
/EINPresswire.com/ -- VANCOUVER, BC--(Marketwired - August 29, 2016) - NeutriSci International Inc. (the "Company" or "NeutriSci") (TSX VENTURE: NU) (FRANKFURT: 1N9) the innovator and pioneer behind neuenergy™, is pleased to announce that the Company's shares have been accepted for trading on the Frankfurt Stock Exchange under the trading symbol "1N9".
With this listing, NeutriSci's common shares are now dual-listed on the TSX Venture Exchange and the Frankfurt Stock Exchange, one of the largest stock exchanges in the world. The Company anticipates this Frankfurt listing will increase trading liquidity and facilitate investment in NeutriSci by investors in Germany, Switzerland, Luxembourg and the rest of Europe.
This listing is an integral part of the Company's long-term strategic plan to increase shareholder value while simultaneously positioning the Company for expansion into the German and European retail markets. NeutriSci obtained this listing in an effort to establish corporate awareness and brand recognition throughout Europe as it begins its strategic plan for distribution within Germany and Austria; one that provides the practical, financial and logistical foundation in which to introduce neuenergy™ to these markets.
Mr. Glen Rehman, President of NeutriSci International, stated, "We are excited by today's announcement. This dual listing process began as a direct response to the positive interest generated over the past few months from European investors towards the Company and neuenergy. While we continue with our core focus on getting neuenergy onto as many store shelves in Canada as possible, this listing is the start of the Company's long-term plan to expand our shareholder base and ultimately introduce neuenergy to a global audience."
On Behalf of the Board of Directors of NEUTRISCI INTERNATIONAL INC.
Glen Rehman, President
Neither TSX Venture Exchange nor its Regulation Services Provider (as that term is defined in policies of the TSX Venture Exchange) accepts responsibility for the adequacy or accuracy of this release.
This news release may include forward-looking statements that are subject to risks and uncertainties. All statements within, other than statements of historical fact, are to be considered forward looking. Although the Company believes the expectations expressed in such forward-looking statements are based on reasonable assumptions, such statements are not guarantees of future performance and actual results or developments may differ materially from those in forward-looking statements. Factors that could cause actual results to differ materially from those in forward-looking statements include market prices, exploitation and exploration successes, continued availability of capital and financing, and general economic, market or business conditions. There can be no assurances that such statements will prove accurate and, therefore, readers are advised to rely on their own evaluation of such uncertainties. We do not assume any obligation to update any forward-looking statements except as required under the applicable laws.
About NeutriSci International Inc.
NeutriSci specializes in the innovation, production and formulation of nutraceutical products. Established in 2009, NeutriSci has focused on the development of several breakthrough nutraceutical products with an initial focus on areas such as heart and cholesterol health, sleep deprivation therapies, immune defense as well as men's prostate and sexual health.
Neuenergy™ is a revolutionary energy tab designed to deliver enhanced focus and mental clarity with no sugar, no calories and no crash associated with typical energy products. To find out more about neuenergy™, please visit www.getneuenergy.com.
Statements in this press release have not been evaluated by the Food and Drug Administration. Products or ingredients are not intended to diagnose, treat, cure or prevent any disease.
Glen Rehman
President
NeutriSci International Inc.
Tel: (403) 264-6320
Email: grehman@neutrisci.com

For investor relations inquiries:
Skanderbeg Capital Advisors
Mario Vetro
O: 604-687-7130 x105
C: 778-846-9970
Mario@skanderbegcapital.com