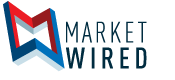 Tervita Announces Agreement to Sell Non-Core Business
/EINPresswire.com/ -- CALGARY, ALBERTA -- (Marketwired) -- 08/29/16 -- Tervita Corporation ("Tervita" or the "Company") has announced an agreement to sell its non-core Production Services business unit to High Arctic Energy Services Inc. ("High Arctic") for cash proceeds of $42.8 million.
"Tervita is selling this business in order to focus on our core areas, which we believe position us better for profitable growth," said Chris Synek, President and Chief Executive Officer. "The decision to sell our Production Services business was taken some time ago, after a comprehensive strategic review of our operations. We reached this agreement with High Arctic after a thorough sales process."
Tervita's Production Services team of approximately 300 experienced and trained personnel, including management, will join High Arctic and continue to operate the business, ensuring a seamless transition and continuity of exemplary service.
The Production Services business owns and operates a fleet of 68 marketed service rigs providing contract oilfield services, including well completions, work-overs and abandonment services to oil and gas producers in Western Canada. It continues to be one of the top 3 well-servicing providers in Canada, with one of the best safety records in the industry.
About Tervita
Tervita has operated in Canada for almost 40 years and is a leading environmental solutions provider. Our integrated earth, water, waste and resource solutions deliver safe and efficient results through all phases of a project by minimizing impact and maximizing returns™. Our dedicated employees are trusted sustainability partners to oil and gas, construction, mining, government and communities. Safety is our highest priority: it influences our actions and shapes our culture.
Legal Advisories
Additional information about Tervita is available at www.tervita.com.
The Transaction is subject to normal commercial closing conditions and is expected to close on or about August 31, 2016. CIBC World Markets Inc. is acting as exclusive financial advisor to Tervita with respect to the Transaction.
Contacts:
Tervita Corporation
Ryan Wong
Vice President, Treasury
(403) 231-1116
rywong@tervita.com
www.tervita.com