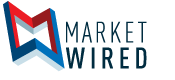 NetApp Showcases Strategies and Solutions to Simplify the Transition to Next-Generation Data Centers at VMworld 2016
/EINPresswire.com/ -- SUNNYVALE, CA -- (Marketwired) -- 08/26/16 -- NetApp (NASDAQ: NTAP), a VMworld Global Diamond sponsor, will share strategies to help customers optimize their transition to the modern data center at VMworld 2016. NetApp will also showcase its industry-leading flash portfolio and its newest joint innovations with VMware.
This conference is a unique opportunity for customers to learn from NetApp experts about innovative ways to simplify, accelerate, and cloud-enable their VMware environments. VMworld opens on August 28 at the Mandalay Bay Hotel and Convention Center in Las Vegas and runs through September 1.
Attendees can connect with NetApp in booth #1535, which will feature demonstrations, mini theater presentations, and opportunities to meet with subject-matter experts. Featured solutions include NetApp® All Flash FAS and SolidFire® flash systems, FlexPod® converged infrastructure, hybrid cloud offerings, ONTAP® 9 software, and the new NetApp SolidFire vCenter Plug-In (VCP) 2.7. The new VCP further simplifies SolidFire management for VMware administrators. Administrators can now manage SolidFire storage in their VMware environment through the vCenter console -- without having to open the SolidFire UI to enact common storage management tasks.
"NetApp and VMware have one of the most successful technology collaborations in the industry, with more than 14 years of joint innovation benefiting 50,000+ customers and hundreds of channel partners," said Maria Olson, vice president of Global Alliances at NetApp. "At VMworld this year, we're highlighting our expertise in the software-defined data center, where we have strong leadership in data management software with ONTAP and SolidFire, and in converged infrastructure, where we recently announced the availability of VMware's EUC Horizon 7 SW for All Flash FAS FlexPod."
Among the "don't miss" speaking sessions that feature NetApp experts are:
What's Old Is New Again: Next-Generation Storage (#CTO9951-SPO)
When: Tuesday, August 30, 11:30 a.m.-12:30 p.m.
Dave Hitz, NetApp founder, and Dave Wright, SolidFire founder, share their thoughts on storage platforms in the enterprise, flash, scale, next-generation data centers, and how the world works today and will work in the future.
File Services on Virtual SAN (#STO9423)
When: Wednesday, August 31, 4-5 p.m.
Jay Subramanian, vice president of ONTAP Product Management at NetApp, joins peers on a panel that focuses on virtual storage array-based solutions to address file services. Jay will share NetApp's direction on how the recently announced NetApp ONTAP Select software defined storage offering can interoperate with VMware VSAN to address customers' storage needs.
For more information about NetApp's presence and additional speaking sessions at VMworld 2016, visit http://www.netapp.com/us/company/events/vmworld-us-2016.aspx#t1.
About NetApp
Leading organizations worldwide count on NetApp for software, systems and services to manage and store their data. Customers value our teamwork, expertise and passion for helping them succeed now and into the future. To learn more, visit www.netapp.com.
© 2016 NetApp, Inc. All Rights Reserved. NETAPP, the NETAPP logo, and the marks listed at www.netapp.com/TM are trademarks of NetApp, Inc. Other company and product names may be trademarks of their respective owners.
Press Contact:
Amelia Vierra
NetApp
1 408 822 6403
xdl-uspr@netapp.com



EIN Presswire does not exercise editorial control over third-party content provided, uploaded, published, or distributed by users of EIN Presswire. We are a distributor, not a publisher, of 3rd party content. Such content may contain the views, opinions, statements, offers, and other material of the respective users, suppliers, participants, or authors.